Staying at the beach is one of the most fun and exciting vacations you and your family can take. You can forget about your worries and let the sun and saltwater wash away your stress. This year, treat yourself to a trip to the Golden Coast of Florida—but forget about transporting a mountain of beach gear! We'll take care of that for you. In this blog, we'll tell you all about the top beach chair rentals on 30A so you can pack lightly and enjoy your trip heavily! 
Find out about the top things to do on 30A in our free Vacation Guide! This planning tool is a great way to discover some of our favorite local restaurants, shops, events, museums, outdoor activities, and more.
You Can't Go Wrong With These 3 Beach Chair Rentals on 30A
Live Well 30A
One of the rental companies we love recommending to our guests is Live Well 30A. This local company has been serving 30A tourists and locals since 2008 and provides high-quality gear and rentals for your beach adventures. They offer several beach chair packages to fit your needs. Are you traveling with your significant other? You can get two beach chairs and a large umbrella for $45 a day, with each extra chair or umbrella costing $15 each. Chairs aren't the only rentals they offer. You can also find a great selection of bikes, golf carts, baby cribs, strollers, and beach games for the whole family.
The Rental Shop 30A
Another great company we like to use is The Rental Shop 30A. You can have a chair for as inexpensive as $20 a week (if you carry it yourself to the beach). Or, choose a more inclusive option for your friends and family consisting of six beach chairs and three umbrellas for $150 per week. They also have a variety of other services like kayak rentals, canoe rentals, and bonfire packages! There's nothing more magical than a 30A bonfire, so we highly recommend it.
Rent Gear Here
Last but not least, we recommend Rent Gear Here. Get a weekly set of beach chairs, an umbrella, and a beach table delivered to your home/rental for only $225! You can add a day for $45 if you want to enjoy the beach a little longer. The price includes a full beach setup by the company in your desired public location. 
Sit Back and Relax at Adagio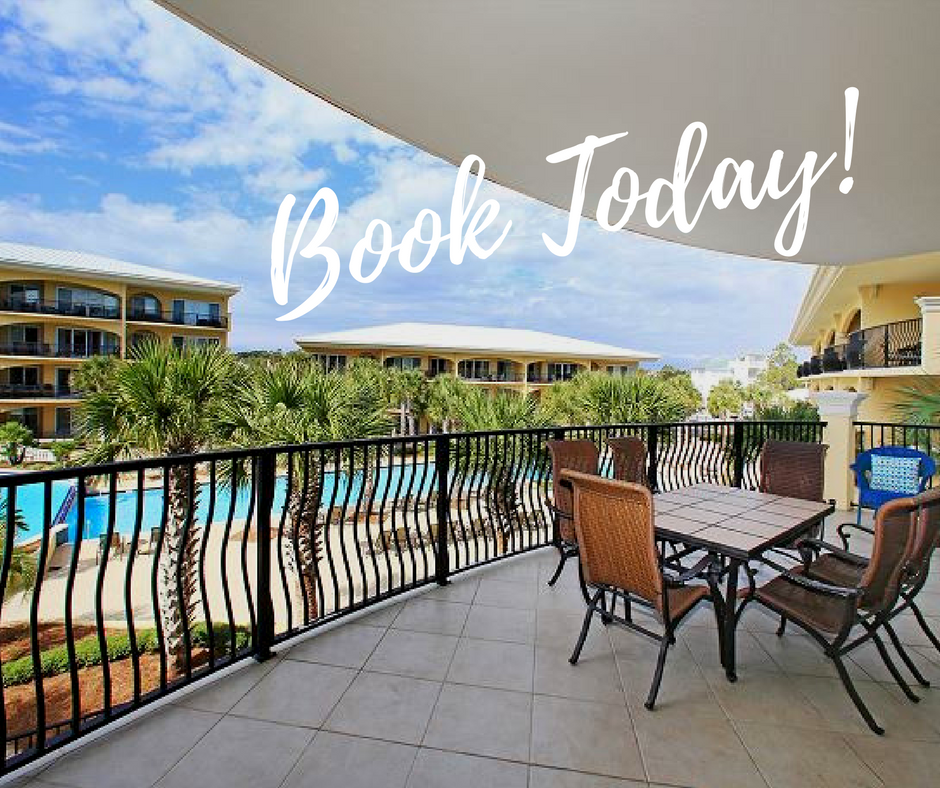 Now that you've got your rental gear figured out, let's find you your dream 30A rental. Adagio prides itself in providing top-notch condos with incredible beach and pool views for the whole family. Take a look at our A-404 unit, for example. You'll love the nautical atmosphere and beachy colors. This condo features four spacious bedrooms and three bathrooms, sleeping up to 10 people. If you don't feel like going out to eat, you can stay home and cook a delicious dinner in the fully equipped kitchen. Or, enjoy a fun family night in the living room!