Adagio 30A Property Management Services
When it comes to professional vacation rental management at Adagio, Adagio 30A is the premier choice. Offering nearly 50 units in our rental inventory, our business is dedicated solely to managing Adagio properties.
If you own or are thinking of acquiring a vacation rental property at Adagio, we invite you to give us call today.
850.333.5423
Our team of local Adagio experts and our growing inventory will give you the confidence to put your beloved home in our hands. Keep scrolling to view specifics about our property management services or to fill out the inquiry form at the bottom of the page.
Why Owners Choose Adagio 30A Property Management
Thank you for taking the opportunity to learn more about Adagio 30 Property Management. From owner to staff, our team is passionate about sharing the beauty of Santa Rosa and Blue Mountain Beach, FL with our homeowners and guests. Here is a list of what you can expect when you trust Adagio 30A with your Adagio vacation rental.
We Respond to Each Inquiry Promptly
By responding to reach inquiry in a timely fashion, we can accomplish multiple goals. This allows us to show owners, vendors, and guests that they are important and their time matters. It also allows us to match guests with a different property in our inventory if their first choice is booked, resulting in greater return on investment for you.
We Maximize Your Income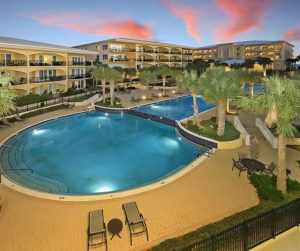 Our team knows the Adagio and 30A rental market better than anyone. We monitor the surrounding market trends and track booking pace daily. We know what it takes to book your unit effectively and efficiently, without leaving money on the table.
We Specialize in Direct Bookings
Over 85% of our reservations book directly with us rather than through 3rd party marketing channels. This maximizes your bottom line while giving our guests the best prices.
We Delight in Repeat Guests
When our previous guests book again with Adagio 30A, they become a repeat guest. This means that we have done our job so well the first time that they want to come again. Repeat guests reduce our guest acquisition cost, creating a larger profit margin for you.
Adagio Focused Marketing
We are the only service focused solely on the management and marketing of Adagio rental properties. That means that Adagio 30A owners and guests get all our attention. This also give us the opportunity to spend our advertising dollars on target marketing for the ideal Adagio guest.
The Adagio Name and Our Inventory
Adagio is an extremely popular family-friendly destination with solid name recognition. This has allowed us to position ourselves as the property management service provider with the largest inventory of Adagio properties available.
Experienced Professionals
Our local staff of experienced professionals offers local knowledge with a dedication to A+ property management service. Our General Manager, Scott Stephens, leads a team of property managers to ensure that no detail is overlooked.
Services We Offer
Our world-class services range from dedicated housekeeping to our on-staff maintenance team. We have curated our property management services to offer owners and guest the very best.
Dedicated Housekeeping
Our housekeeping team works solely for us. They are focused on Adagio properties only, giving them the time they need to do a superior job.
On-Site Presence
The Adagio 30A team is onsite 365 days a year. Our offices are located adjacent to Adagio, which mean you and our guests have easy access to us. Should there be an issue with a guest or with your unit, our staff and/or management in only moments away.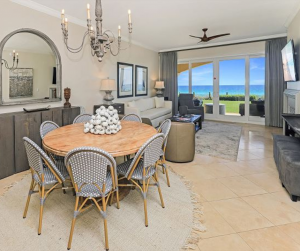 Inspections After Every Clean
All units are thoroughly inspected following each clean and before the next guest arrives. Our inspectors address any issues and identify maintenance items.
Maintenance Resources
We have a team of experienced maintenance personnel dedicated to Adagio 30A units. For jobs outside the daily scope of our on-staff maintenance team, we have contractors who know what our owners expect. From HVAC and drywall to flooring and remodeling, we can help coordinate almost all your maintenance needs.
Owner Portal
Our property management software gives owners easy access to a customized owners portal. This is where you can login to see details regarding your unit's bookings, place your owners' bookings, review statements, and send us a message.
Ease of Transition
Joining the Adagio 30A property management program is easy. With no up-front expenses and no annual owner charges, now is the best time for you to join us. We will be marketing your home and making reservations in no time!
We invite you to give us a call today to discuss adding your Adagio home to our vacation rental management inventory!
To speak with us directly, please call 850.333.5423.
If you would like to view our rental management agreement and rental income projections, click the links below:
Send Us a Message!