Explore the Top Activities & Attractions on 30A
Are you planning a beach vacation along scenic highway 30A with your loved ones? You couldn't have picked a better place! 30A is one of the best destinations for families, couples, and visitors of all ages.  
Here at Adagio, we offer all the amenities you need to have an unforgettable, worry-free getaway. Since you don't have to worry about where to stay, it's time to focus on what to do once you get here! 
Discover our favorite things to do on 30A and add them to your bucket list! Are you ready? Get ready to organize the most fabulous getaway on the Gulf Coast! 
In addition to these amazing things to do, we can also offer you our free 30A Vacation Guide. This guide will show you the best of the area's dining, beautiful beaches, shopping, state parks, and more! Find even more suggestions on the best things to do in 30A below.  
Get the Free 30A Vacation Guide  
Must-Visit Attractions Along Florida's Scenic 30A
Enjoy the Great Outdoors 
Do you have your sunscreen and beach towels packed and ready? You're going to need them when you're visiting 30A and its gorgeous beach communities. There are so many opportunities for outdoor recreation and fun in the sun in this town, and we've come up with a list of some of our favorite spots! Here are a few beaches and state parks you'll want to check out during your visit: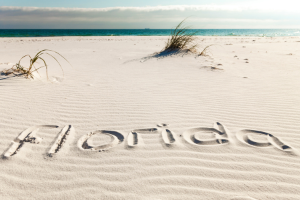 Indulge in Retail Therapy 
The beach isn't the only feature along the Emerald Coast! If you're in the mood for some shopping, you're sure to find the perfect souvenir at the vast array of local stores and boutiques: 
Dine at Top Local Restaurants 
Traveling engages all the senses, and if there's one you shouldn't neglect, it's taste! After all, you can't continue exploring on an empty stomach, can you? This year, treat yourself to delicious meals at the top dining spots on 30A: 
Stay Active
If you're a vacationer that likes to stay active during your getaway, 30A has plenty of fantastic outdoor activities that you can enjoy:
Horseback Riding in Santa Rosa Beach

 
Attend Fun-Filled Events 
Who doesn't love a local event to attend? Luckily for you, 30A has plenty of gatherings to entertain you during your stay. No matter the season, holiday, or occasion, you won't have a minute to get bored! Here are some of our favorite 30A events:  
Spend Time with the Family
30A is a fabulous place for family vacations and offers various entertaining things to do for you and your little ones. Read on to discover some of our favorite family-friendly activities: 
Indulge in a Spa Treatment
Why not up the rest and relaxation with a day at the spa? Whether you are honeymooning, having a girlfriend getaway, or want some alone time during your family vacation, unwinding with a spa treatment is just what the doctor ordered. Indulge in a massage, a facial, or even a hot stone treatment.
Where to Stay at Adagio?
Are you wondering where to stay during your visit? Each of our condos are unique and provide for a plethora of things to do on 30A. When using our amazing amenities, you will never have to leave Adagio unless you want to. We have gorgeous pools, beach access, bike rentals, a fitness center, a hot tub, community lawns, and grilling areas. Choose your next Adagio vacation by finding the perfect rental for your needs.
30A Fun Awaits at Adagio
Now that you know all the wonderful things you can do on 30A, it's time to book your stay! Browse our selection of beautiful properties and choose between a stunning ocean–view condo or a luxurious poolside unit. You'll find that all our properties feature elegant décor, modern amenities, and easy beach access. You can also use our lavish pools and grill areas to enjoy some quality time with your loved ones.