As much as you might love the beach, sometimes, it feels good to take a break. One of our favorite things to do in that case is to explore refreshing springs! 30A is surrounded by many, and, in this blog, we'll tell you all about our favorites. So, pack your favorite bathing suit and get ready to discover the best springs in the Florida Panhandle!
Do you want to learn more about the marvelous things to do on 30A? Download our free Vacation Guide! We've gathered the best local recommendations for restaurants, events, museums, shops, outdoor activities, and more.
Plan a Day Trip to the Best Springs in the Florida Panhandle
Morrison Springs County Park
Picture a place where turquoise, clear water meets lush and enchanting nature. Morrison Springs County Park in Walton County is one of our favorite springs in the Florida Panhandle, and for a good reason! It's a prime spot for freediving in open water (or in the cave!) or simply for cooling off, surrounded by the floating cypress trees. 
Ponce de Leon Springs State Park
If you're a nature lover and enjoy outdoor activities, then Ponce de Leon Springs State Park is the perfect place for your day trip from 30A. There, you can fish, swim, picnic, and even go for a leisurely hike. It was once called "Acuera," meaning healing waters, by the Timucuan Indians who lived there. It was later called Ponce de Leon after Juan Ponce de Leon, who led the first Spanish expedition to Florida in 1513 in search of the Fountain of Youth!
Pitt and Sylvan Springs
Last but not least, the Pitt and Sylvan Springs recreation site is one of our favorite places to visit near 30A. Cool off on a hot summer day by the water and soak in the beautiful surroundings. This 10-acre park has recently undergone massive renovations, adding several picnic areas and trails. Our advice is to pack up a cold lunch and enjoy it with your loved ones after your swim!
Make Adagio Your Home Away From Home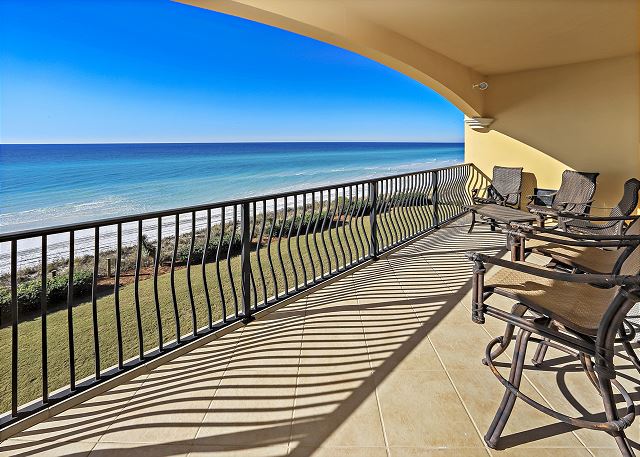 Can you believe all the fun you'll have at these Florida Panhandle springs? Now, the only thing left to do is find the perfect place to stay with your loved ones. Why stay at a chain hotel when you can find a home to call your own? Adagio is one of the best vacation rental companies in the area and offers a sublime selection of high-end condos by the water! All of our properties are fully equipped and come with elegant decor. Did we mention you also have access to two splendid pools, a gym, and grilling areas? It's the ideal family resort, whether you're just traveling with your significant other or a large group!