Paddleboarding is a fun and exciting water sport that can spice up any summer vacation. 30A is the perfect spot for that. Picture yourself soaking up the sun on your board, paddling in the cool turquoise water, and making lifelong memories with the ones you love. If that's a dream you want to turn into a reality, then you've landed on the right blog! Here, we'll tell you all you need to know about 30A paddleboard rentals, tips and tricks, and more! Read on, takes notes, and start planning your stay with us today.

Do you want to learn more about the exciting activities that await you on 30A? Download our free Vacation Guide! We've compiled some of our favorite recommendations for local restaurants, events, shops, museums, outdoor adventures, and more.
Are You Looking for the Best 30A Paddleboard Rentals? Here's a Little Guide for You

How to Paddleboard Like a Pro
Whether you're used to paddleboarding or just starting, you can always use a little refresher before going on your summer vacation. Impress your spouse, teach your kids, or simply have fun with these tips and tricks, and enjoy a worry-free time once you step on that board!
Keep your feet parallel and your toes pointed to the nose of the board. This might seem obvious, but it's hard to remember! As long as you consciously position yourself correctly, you'll do great.  

Gripping the paddle the right away is crucial. Grab it with both hands about shoulder-width distance apart. This will increase your strength and balance!

Dip the blade of the paddle fully into the water and take long strokes.
Where Can You Rent Top-Notch Equipment? 
Finding the right equipment is crucial to having a safe and fun time paddleboarding. If you're not familiar with 30A or its different rental options, then don't worry! We've got you covered. Here are some of the best local businesses we like to recommend for their quality and experience
The Rental Shop 30A
You can't go wrong when you get your paddleboard from The Rental Shop 30A. There, rentals start at $65 per day and $170 per week. We usually recommend renting it for a day at first and see how you like it, especially if you're a beginner. Their boards are very resistant and high-quality, so you can be sure that yours will be stable and easy to navigate. Did you know they also deliver to Destin and Santa Rosa Beach? That way, there's no need to worry about transporting the board to whichever beach you want to go to. 
Surf Sup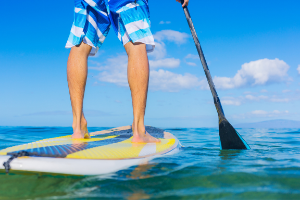 Another company we like to recommend is Surf Sup. Their rentals are designed for all experience levels and ages. A full-day rental costs $55 and can be extended day by day rather than a full week from the get-go. The Seventh Day is even free!
Two days: $95
Three days: $120
Four Days: $145
Five Days: $170
Six Days: $195
Note that all rentals include free delivery, pick-up, and a soft-top rack that can fit most vehicles. 
Adventure 30A
Last but not least is Adventure 30A. On top of having high-quality paddleboard rentals, this company offers fun experiences on the water, like snorkeling tours, fishing adventures, and even eco paddle tours! It's a great option if you're new to paddleboarding and wish to learn in a safe environment. The guided tour of the coastal dune lakes will give you precious insight into the local ecosystem and costs $90 per person. 
What If You Want to Buy a Paddleboard?
Do you drive to 30A and are an avid paddler? You may want to look into investing in a board of your own. For that, we know the perfect place. BOTE is the biggest store in the area and is located only five minutes away from our condos. The store is open Monday through Saturday from 10 a.m. to 6 p.m. and Sunday from 11 a.m to 5 p.m. There, you don't have to worry about the quality of the products: they sell some of the best boards on the market! If you need help or have questions, don't hesitate to ask for assistance; the team provides excellent advice and information on the products.
Find Your Home on 30A at Adagio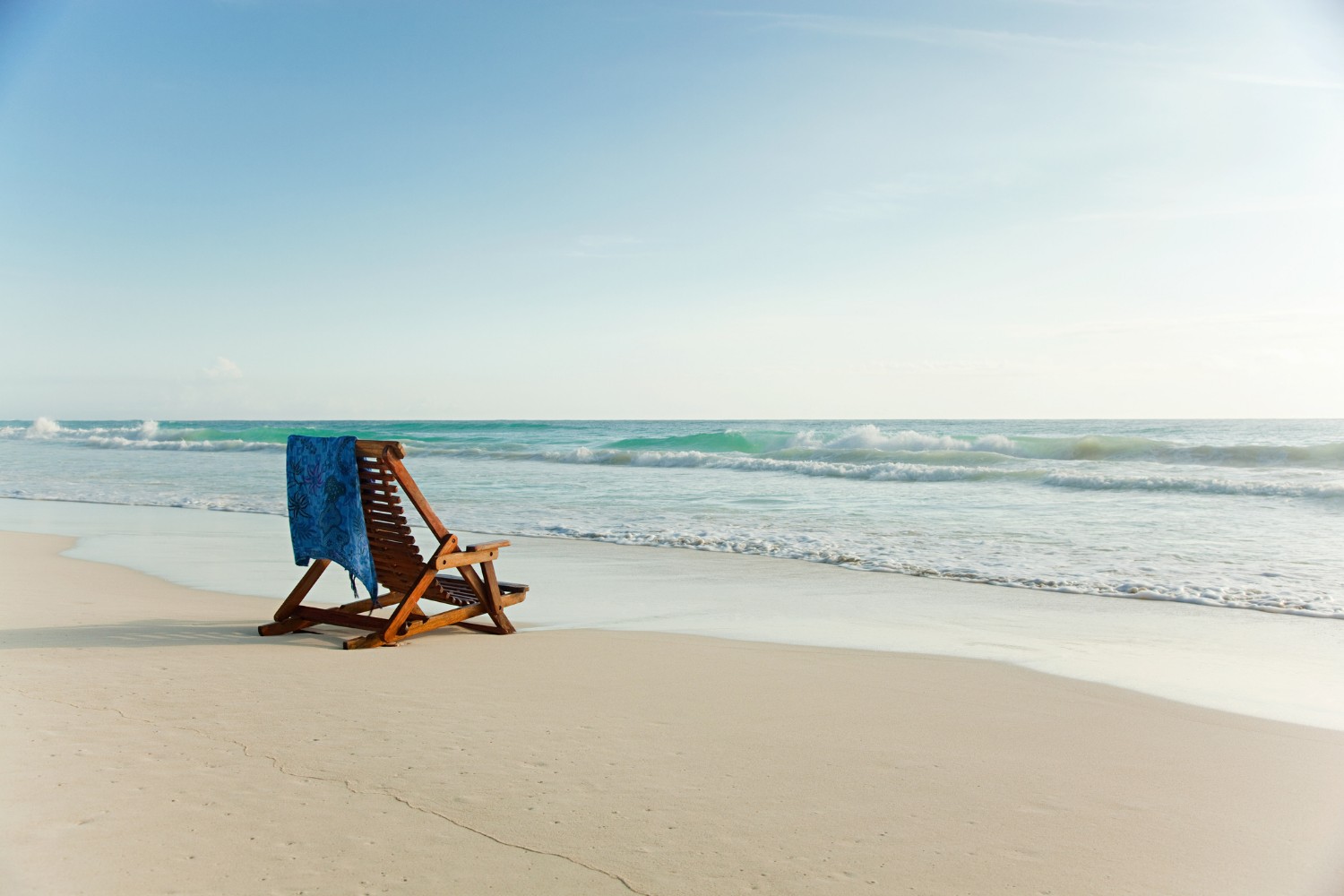 Now that you know all about paddleboarding on 30A, it's about time you find your home away from home for the summer. After paddleboarding on the gorgeous waters of 30A all day, you'll want to return to a comfortable home, and Adagio has a wide selection to choose from! Our properties can host you and your significant other, as well as your friends and families. Whether you're a group of four or six, we've got a condo for you! With touches of luxury and modern amenities, our properties will make you feel right at home. Did we mention our two splendid pools, gym complex, and easy access to the beach?