Do you love to ride bikes in your free time? Why should it be any different on your vacation? 30A is a stellar place to bike around with the ones you love and enjoy gorgeous views. We know bringing your own bike can be challenging, so we thought we'd help you find the best bike rentals in the area. Blue Mountain Beach bike rentals are not only reliable but also provide high-quality bikes that will make you want to go riding every day of your stay! Read on to learn more about one of the top local companies and plan your stay now. 
Learn more about all the wonderful things to do on 30A in our exclusive, free Vacation Guide! Inside, you'll find top recommendations for local restaurants, shops, museums, events, and, of course, outdoor activities! 
Find the Best Trails & Bike Rental sin Blue Mountain Beach
What 
Are the Best Blue Mountain Beach Bike Rentals
?
Here are some of the best Blue Mountain Beach bike rental companies we like to recommend: 
Live Well 30A 
Live Well 30A offers affordable and high-quality bikes for your vacation. You can easily book your bike online, choosing from a wide selection, and they'll have it ready for you to pick up! Note that there is a minimum three-day rental policy, and that bikes can be delivered to your home directly! 
La Dolce Vita 
La Dolce Vita Rentals is another fantastic rental company on Blue Mountain Beach. This one is particularly great for families as they offer a wide selection of bikes and accessories for all ages. They also can deliver directly to your home.  
Bike Trails on 30A
Now that you have your bike, what do you do with it? 30A has a wide variety of trails for you to explore. Grayton Beach State Park, for example, offers a hike and Bike Trail that is close to Blue Mountain Beach and makes for a fun outing with your loved ones. Remember to bring your camera to capture the beauty of the magnolia bushes and coastal forest on your way! 
Additional 
Rentals
Once you've had your share of biking around, how about exploring the waters of 30A next? Luckily for you, a lot of the bike rentals companies on Mountain Beach also offer a variety of other exciting experiences, including pontoon rentals, dolphin cruises, fishing trips, and even airboat tours. You can also rent golf carts to cruise around the area or kayaks and paddleboards to get out on the water! No matter what activity you choose, one thing is for sure: you'll have the time of your life!
Ride All the Way Back to Your Adagio Condo!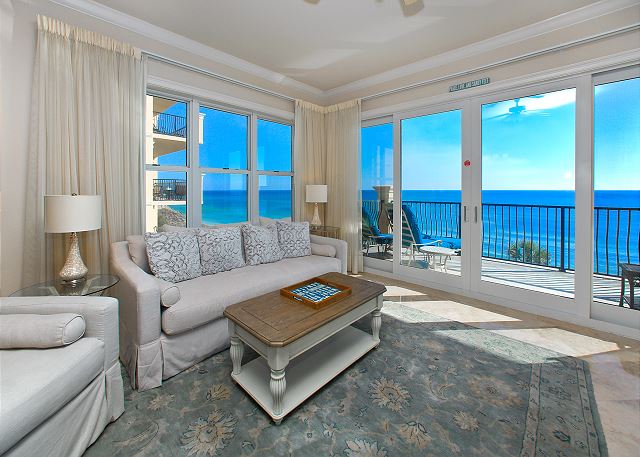 After a fantastic day of riding through some of 30A's most gorgeous areas, head back to your high-end home away from home at Adagio. We offer some of the most luxurious and comfortable Blue Mountain condo rentals, no matter if you're coming for a romantic getaway or a family vacation! Experience the magic of 30A's sunsets from your private balcony, sipping on a glass of wine and cozying up in your spacious living room. All our properties include top-notch amenities, fully equipped kitchens, and access to our two lavish pools and private beach access.