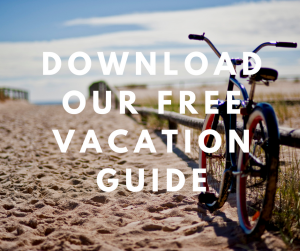 Are you ready for the fishing adventure of a lifetime? If you want to combine a vacation with your passion for fishing this summer, then head to 30A! You'll find some of the best deep-sea fishing in Sandestin, FL, and we're here to tell you all about it. Learn why this quaint, coastal town is a national hotspot for fishing, what kind of fish you can find here, and which charters to use! Read on and start planning your fabulous fishing trip with Adagio.
Then, make your stay even more unforgettable with our free Vacation Guide! You'll get all our recommendations for local restaurants, events, shops, boat tours & other outdoor activities, museums, and more.
What You Need to Know About Deep-Sea Fishing in Sandestin, FL
Sandestin Is a Prime Fishing Location
Did you know that Sandestin is considered the luckiest fishing town in Florida? This scenic area along the Gulf of Mexico is one of the best spots in America for fishing, and you need to experience it at least once in your life! Sandestin and Destin boast high-quality saltwater due to the 600-foot depth of the Gulf's curve, which creates the perfect habitat for an abundant fish population.
Baytowne Marina is your best bet when it comes to deep-sea fishing in Sandestin. It's perfect for those who want to have a near-shore excursion with the fun of deep sea fishing. The Choctawhatchee Bay on the north end of Sandestin is also a local favorite.
The Fish Population in Sandestin
Fishing in Sandestin is exciting and diverse. The sea is full of unique species! Here are some of the species you are most likely to catch:
Red Snapper

Grouper

Triggerfish

Amberjack

Speckled Trout

Shrimp

Oysters

Gulf Menhaden

Blue Crab

Flounder

Striped Mullet

White Mullet

Find the Best Charter for Your Fishing Expedition
Now that you know what kind of fish you'll catch, you need a boat to take you out on the water! Charter Boat Backlash is one of the best offshore charters on the Gulf. Join Captain Chris Kirby for an unforgettable day at sea on a trip that lasts for eight to 16 hours. It's the perfect option for small groups!
If you have a larger group, then Finest Kind should be your top choice. Board the 53-foot boat and meet Captain Jason Mikel, who's been sailing in Sandestin for more than 25 years. You can choose to take a day trip or go on a three-day overnight adventure!
Your Beach Condo Awaits at Adagio!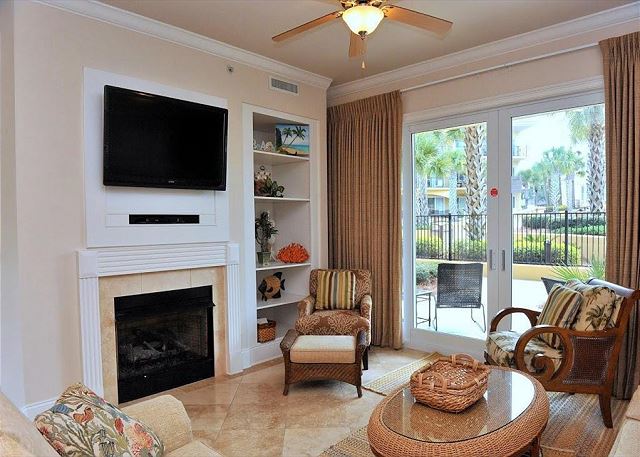 After a magical day spent fishing, come home to an equally dazzling accommodation! You can make yourself comfortable in one of our stunning rentals. Choose between an oceanfront or poolside unit and treat yourself to an unforgettable vacation under the Florida sun!
Take a look at our Adagio F-105 condo. This corner unit has a fantastic outside area where you can sit back and enjoy a glass of wine, a spacious living room where you can spend quality time with your family, three bedrooms, three bathrooms, and all the modern amenities you need for the perfect trip. You can even cool off in our sumptuous pools! We offer a 1,700-square-foot heated Gulfside pool with an infinity edge, as well as an 8,000-square-foot main pool that you can see from the master bedroom.
Book This Unit Today!