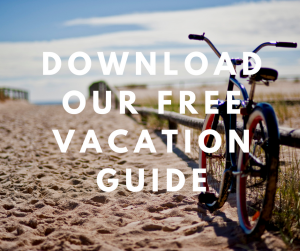 Imagine spending your days laying on the beach, enjoying fun water activities like paddleboarding and jet-skiing, eating ice cream, swimming in the pool, and soaking in gorgeous views of the Emerald Coast. A vacation in 30A, Florida, is all of this and more, and the fun doesn't stop when the sun goes down! In this blog, we'll tell you all you need to know about Sandestin nightlife and our favorite things to do. So, read on and start planning your trip today!
Don't forget to download our free Vacation Guide to access even more local recommendations for restaurants & breweries, events, shops, and outdoor adventures.
Enjoy the Best of Sandestin Nightlife During Your Vacation
Fleming's Wine Bar and Steakhouse
Start your night in Sandestin with a delicious meal at Fleming's Wine Bar and Steakhouse. This local favorite offers a high-quality dining experience with entrees like seared scallops and creamy cauliflower, lobster bisque, filet mignon, ribeye, barbecue Scottish salmon filet, and miso-glazed Chilean sea bass. The menu changes with each season to ensure the freshness of all products. Pair your meal with an exquisite glass of wine from their selection or a hand-crafted cocktail.
Baytowne Wharf
Baytowne Wharf is a great place to go if you want options. Think of this area as a quaint village by the water with lots of fun activities and restaurants to enjoy! Fat Tuesday Daiquiri Bar, for example, is a classic New Orleans frozen drink bar that you need to try, and John Wehner's Village Door Nightclub gives you the chance to dance the night away with your friends. The village also features Adventure Land Playground, a carousel, live entertainment on Adventure Lane, and a blast arcade and laser maze.
Rum Runners
If you're looking for a fun, tropical atmosphere, head to Rum Runners at Baytowne Wharf. Here, you can enjoy pub-like food and colorful cocktails accompanied by island decor and live piano shows. It's a great place to go sip a pina colada and sing along to your favorite tunes! Rum Runners regularly plays defining songs from the 60s, 70s, 80s, and 90s, so you're sure to know the words.
Grand Boulevard
Are you craving a low-key night at the movies? Grand Boulevard is perfect for you. The Ovation Dining Club offers a "dinner and a movie" experience where you can watch the movie of your choice while being served a delicious dinner from the club. Walk into the modern deco theater and a waiter will bring you a complete menu and list of drinks. Choose from beer, wine, coffee, or soda and pick an appetizer, main course, and dessert!
End the Night at Your Adagio Condo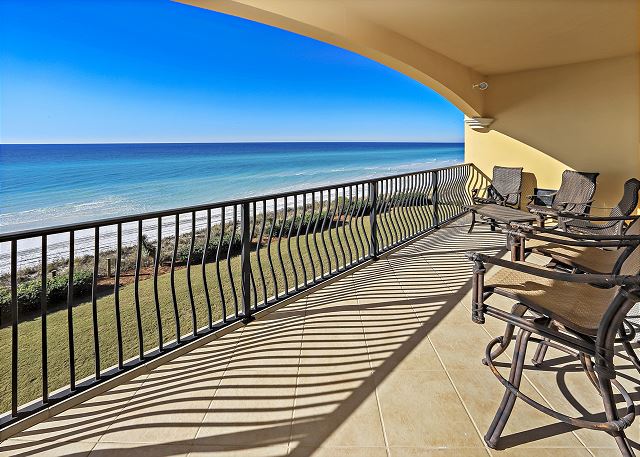 After a fun night out in Sandestin, you'll want a good night's sleep in a cozy condo by the ocean. Take a look at Adagio C-302. This spacious home is adjacent to the beach and the front pool, offering splendid views for your morning coffee or nighttime glass of wine. Your friends and family will love the four bedrooms, three private bathrooms, scenic balcony, and the modern kitchen with granite countertops, gas stove, and stainless appliances. Just think about the delicious breakfast you can cook up the morning after your night out! This is the perfect time to gather together and laugh about the memories you made as well as plan more activities for the day.