Are you a nature lover? Do you wish to explore the secrets of the Florida Panhandle's wildlife during your upcoming trip to 30A? If so, you're in luck, because this blog was written for you! We'll give you more information about the kind of animals and marine species that inhabit our beautiful region and give you tips on how to get even closer to it! Read on to find out about our favorite state parks and other natural spots and start planning a wonderful trip to 30A today.
If you're a planner, you're going to love our exclusive, free Vacation Guide. We created this tool to give you a closer look at 30A and its surrounding areas. In it, we included our favorite local restaurants, shops, museums, events, outdoor adventures, and much more. 
A General Guide to the Florida Panhandle's Wildlife
The Florida Panhandle's Local Wildlife
The Florida Panhandle is a magical place to discover, whether it's your first time or your 100th. This tucked-away portion of the state is one of the least populated and boasts some of the most stunning natural areas in the South. The region is covered with rivers, gorgeous beaches, swamps, dunes, and tidal marshes, making it a scenic sanctuary for a wide variety of species. 30A's wildlife consists of otters, alligators, marsh rabbits, pelicans, and more than 250 bird species! 
Aquatic Animals
The ocean plays a huge role in the Florida Panhandle's wildlife, especially along the Emerald Coast's splendid beaches. There are more fish and mammals under the water than you might suspect, which makes it even more exciting to discover. From sea turtles to dolphins, and an incredible variety of fish, 30A's waters are filled with wonders. Northwest Florida is one of the most biologically diverse regions on the planet, and as soon as you dive underwater, you'll understand why!
Where You Can See 30A's Wildlife
We've told you a bit more about what you can see in 30A, but where can you go to make it a reality? The Florida Panhandle is filled with breathtaking state parks where you can walk around and spot all the animals we mentioned. St. Andrews State Park is one of our favorites. The former military base features 1.5 miles of beach and dunes and is a fabulous spot to see seabirds, alligators, and even deer. 
Do you wish to explore the ocean more? Why not jump in? 30A offers a wide array of diving classes that take you right to the sea life you seek. You can even pair it with an exploration of a shipwreck! If it's dolphins you wish to see, we can't recommend Shell Island Cruises enough! Their tours are fully narrated and take you around the beaches of Shell Island to watch these majestic animals at play. You can even pull fish and crab traps!
Make Adagio Your Home Base for Your Wildlife Adventure in 30A!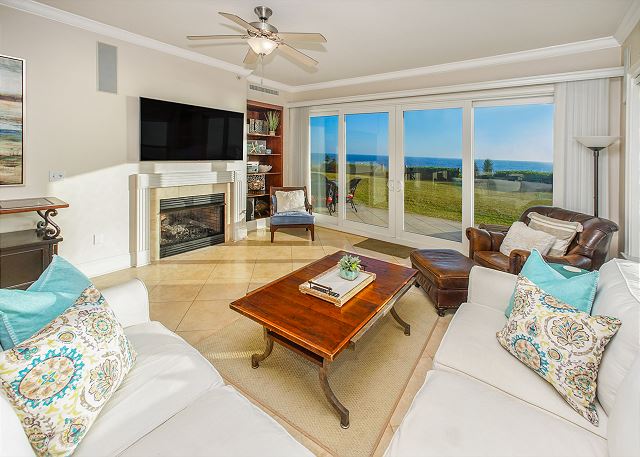 Now that you're an expert in Florida Panhandle's Wildlife, it's time to make your trip a reality. Pack your bags, invite your friends and family, and find the perfect vacation home right here and right now through Adagio. Did you know we offer some of the most high-end and cozy condos units in 30A? Some even have gorgeous views of the Gulfside. Picture yourself sipping on your morning coffee with the sight of the waves crashing in the distance. There's nothing like the view of 30A's turquoise water to start the day in a good mood. Our amenities are also top-notch. You'll love our giant pool, BBQ areas, and even gyms! Don't wait another second. 30A is calling, and Adagio awaits you.