Are you a nature lover? Do you enjoy spending time in the outdoors and exploring new beautiful places? If so, you've landed on the right blog! During your next vacation to 30A, make the most of what our beautiful area has to offer! In this blog, we'll share some of our favorite outdoor activities on 30A so you and your loved ones can have the adventure you're looking for. Are you ready? Read on, take notes, and start planning your trip today! 
Learn more about all the wonderful outdoor activities 30A has to offer in our free Vacation Guide. This tool is great for travelers wanting to plan their trip ahead of time. Inside, you'll find our top recommendations for local restaurants, events, shops, museums, and, of course, many outdoor adventures! 
Y

our Guide to the Best Outdoor 30A Activities
Beaches
The most iconic outdoor attractions along 30A are its variety of beaches. If you're searching for tranquility along the shores of the Gulf, you will surely find it here. Picture endless miles of golden sand, turquoise water, blue sky, and colorful beach umbrellas – makes you want to teleport yourself right now, doesn't it? Rest assured, you will be there soon. To make sure you don't miss out on any beautiful spots, here are some of our favorite beaches on 30A: 
Water 
Sports
Water sports are hugely popular on 30A, and for a good reason! After all, all these beautiful beaches aren't just here to add to the scenery. If you love getting out on the water and trying new thrills, then 30A water sports are perfect for your vacation. Here are some we highly recommend: 
Hiking and Biking
Once you've explored 30A's waters, it's time to get back on land and continue on foot! 30A is filled with gorgeous state parks and outdoor recreation areas which are sure to satisfy hikers and bikers alike. Here are some of our favorite inland outdoor activities on 30A: 
Plan
 Your Stay on 30A with Adagio!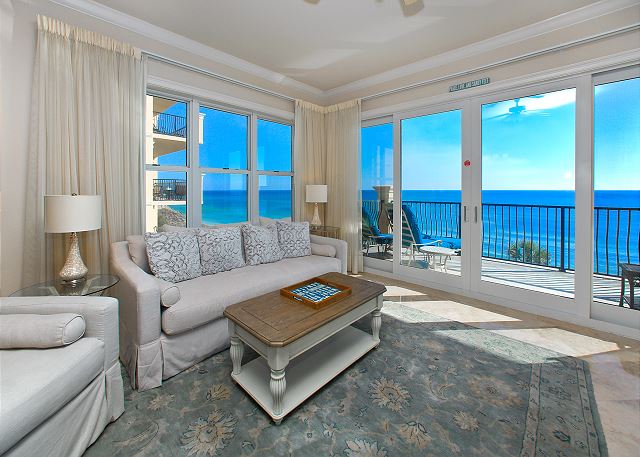 Now that you know all about the best outdoor activities on 30A, it's time you plan your vacation and experience them all! Adagio is one of the top places to stay for couples and families wanting to get away in style. Our beautiful selection of condos offers gorgeous Gulf and pool views, along with proximity to many of the best 30A activities, including golden beaches.  
Our properties all come with free access to a gym center, two spacious pools, and grilling areas. Browse our properties to start planning your trip to the beach!