Sometimes, it's the little things in life that bring us the most joy. It can be walking barefoot on the sand, dipping your toes in the turquoise water, or spending time with the ones you love. Come to 30A for your next vacation and let nature take your breath away. In this blog, we'll tell you about four of our favorite spots to watch the sunset on 30A, and we have a feeling you're going to love each and everyone one of them. Start reading now to get inspired and plan the most spectacular beach getaway!
Learn about all the things 30A has to offer in our exclusive, free Vacation Guide. Inside, you'll find our top recommendations for local restaurants, events, museums, shops, outdoor activities, and more.
4 Stunning Places to Watch the Sunset on 30A
Bud & Alley's Rooftop Bar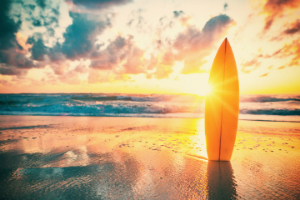 One of the most popular places to watch the sunset on 30A is Bud & Alley's Rooftop Bar. Make sure you arrive early to grab the coveted outdoor seats overlooking the beach and the iconic Coleman Pavilion. We highly recommend ordering the Baja style fish tacos with a seaside fizz signature cocktail!
Vue on 30A
Vue on 30A is one of our favorite restaurants to catch a sunset. Picture yourself sipping on a delicious cocktail while gazing at sparkling views of the ocean. It's a great place to celebrate an anniversary or take your sweetheart on a romantic date. In addition to a stellar sunset view, you also get to enjoy mouthwatering food that's some of the best in Santa Rosa Beach!
Coastal Dunes Lake
If you're looking for a more close-to-nature experience, then head over to the stunning Coastal Dunes Lake. Imagine rows of white-sand dunes standing beside the mesmerizing Gulf waters. Bring a blanket and a picnic basket, and find the perfect spot for your scenic evening. You'll be dazzled by the show of light displayed on the horizon. You might not even be able to tell where the water ends and where the sky begins!
Any Beach You'd Like!
Luckily for you, there aren't many places on 30A where the sunset isn't beautiful. After all, you have a wide variety of beaches to choose from! Go for a leisurely walk along the water with your significant other, your hand firmly pressed in theirs, and soak in the beauty of the sunset in front of you. Feel the soft ocean breeze rejuvenate your spirits and be present in the moment.
Admire the Sunset From Your Balcony at Adagio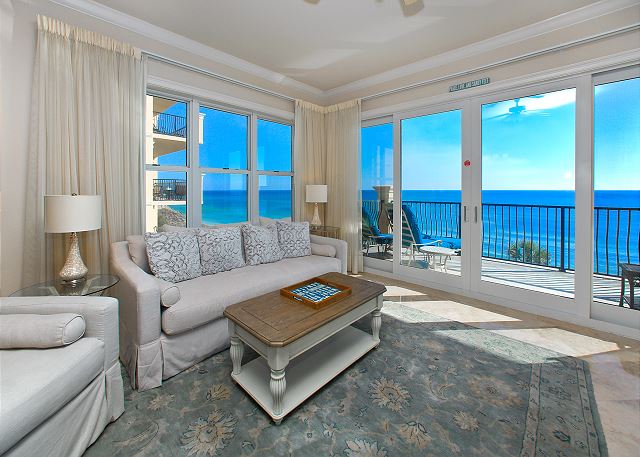 Do you know another place that's a fabulous spot to watch the sunset on 30A? Your very own property at Adagio! Pour yourself a glass of chilled rose and head out to your scenic balcony to admire the view. You'll love marveling at the orange and purple colors hovering above the ocean. Our properties all come with modern amenities and elegant decor, making them the perfect home away from home for you and your loved ones. Did we mention you also get access to two majestic pools, a gym, and grilling areas?