30A is your dream vacation destination. Think about all the pristine beaches, turquoise water, warm breeze, and myriad outdoor activities at your disposal! Did you know it is also home to some of the top restaurants in the Florida Panhandle? If you want to infuse great flavors into your trip, read on! You'll discover our top four restaurants in Santa Rosa Beach, FL, and plan the perfect trip you and your loved ones have been dreaming. 
If you want to make your planning easier, download our free Vacation Guide! This great tool gives you access to some of the best local events, shops, museums, outdoor activities, and lists many more restaurants you don't want to miss.
What Are the Top Restaurants in Santa Rosa Beach, FL?
Louis Louis
Are you looking for an exotic and laid-back place to spend the evening? If so, Louis Louis is ideal! You're going to love the red lighting and eclectic atmosphere inside, and the scenic patio outside is full of twinkling lights and tropical details! Order yourself a delicious cocktail like the cucumber basil martini or Louis pear martini, and take some time to go over their fabulous menu. We highly recommend the griddle pork tenderloin steak and crab cakes!
Stinky's Fish Camp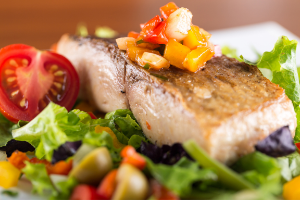 If you want to enjoy fresh seafood from the Gulf of Mexico, then head over to Stinky's Fish Camp. It's one of our favorite spots, and we're not the only ones who think they have the best food on 30A. They offer an amazing selection of oysters, which are all prepared in unique ways (trust us and try the smoked gruyere and bacon oysters!). We also recommend trying the delicious signature entrees featuring Gulf-caught fish and to-die-for key lime pie.
Cafe Thirty-A
Cafe Thirty-A is one of the oldest restaurants on 30A. It was opened in 1995 and is still one of the most popular spots for dinner dates and stylish nights out. You'll enjoy the lovely, homey atmosphere as well as the menu featuring seafood classics with a modern twist. We recommend ordering the sesame-crusted Yellowfin tuna, lobster truffle mac 'n cheese, and shrimp linguini with white wine butter. Cafe Thirty-A also offers a top-notch wine list, so don't hesitate to order a glass or a bottle!
Vue on 30A
Vue on 30A has, like the name suggests, the best view on 30A. Picture yourself and your date gazing at the sunset over the ocean, sipping on craft cocktails, and enjoying a premier culinary experience. Sounds dreamy, doesn't it? Well, Vue on 30A makes it a reality. If you love golfing, you'll be glad to know the restaurant is located on one of Santa Rosa's top golf courses: The Santa Rosa Beach Golf and Beach Club!
You'll Be a Short Drive Away From Your Adagio Condo!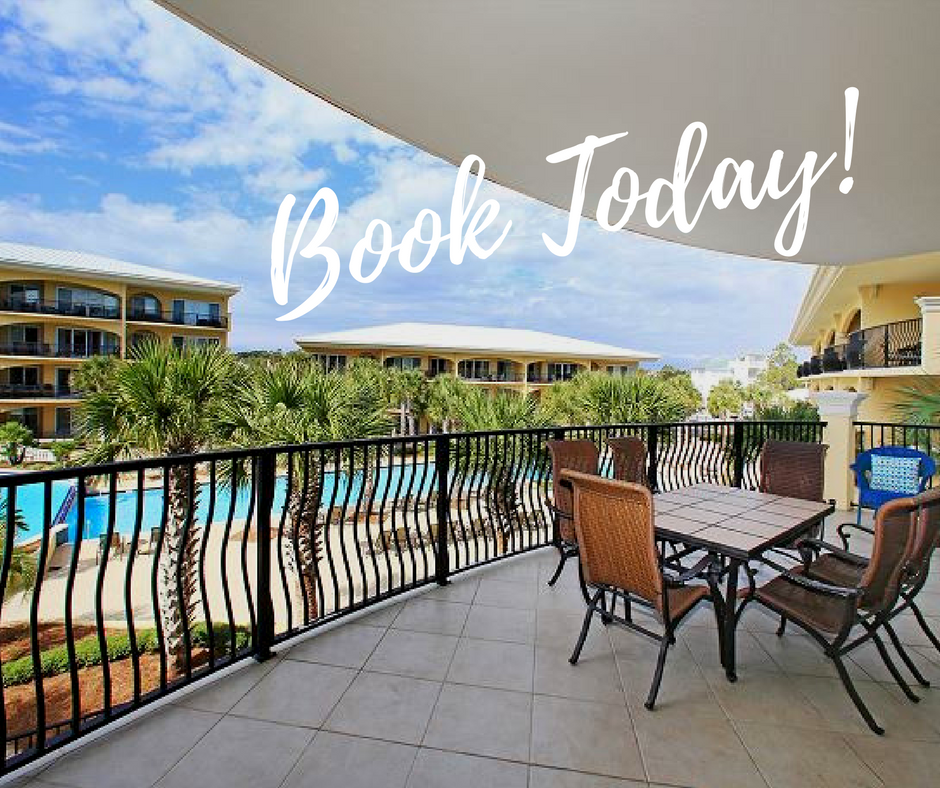 Do you know Adagio offers some of the best views on 30A? Get ready to fall in love with our amazing properties, and marvel at jaw-dropping views of the Gulf-side pool while enjoying a relaxing stay with your loved ones. We have a feeling Adagio C-301 is made for you. Take a look at this elegant, modern unit facing the Gulf. There's nothing like waking up to a view like this and sipping on a cup of hot coffee while gazing out over the horizon! The condo has four spacious bedrooms and three bathrooms as well as a balcony, where you can watch the sunset. You'll love cooking dinner in the modern kitchen with granite countertops and stainless appliances.
Plus, our complex is equipped with a 1,700-square foot, heated pool with an infinity edge overlooking the Emerald Coast. You'll also have access to another pool—an 8,000 square-foot one with three tiers of fountains and waterfalls. Now you know where to go after your trip to the beach!