Some people love the summer season and its steaming hot temperatures, but others might prefer cooler weather. We're here to tell you that 30A is a wonderful winter destination! Make the most out of the crisp ocean breeze and less–crowded season to enjoy a fabulous and relaxing escape with the ones you love most. Whether you're traveling with your better half or with a large family, you can be sure your winter getaway to 30A will be unforgettable!  
Do you want to learn even more about all the best things you can do on 30A? Download our free Vacation Guide! This planning tool is a great resource if you want to find the top local restaurants, winter events, shops, museums, outdoor activities, and breathtaking sugar-white sand beaches of 30A.
Winter Getaway to 30A:
3 Fun-Filled Things To Do
Go on a Refreshing, Scenic Bike Ride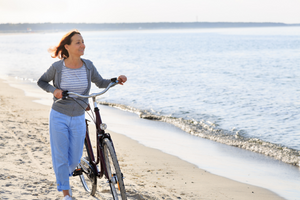 Even though 30A is a scenic destination to explore every time of year, the winter months are the ideal time to enjoy the outdoors as the temperatures cool down and you can breathe easier.  
County Highway 30A's 19-mile paved bike path, The Timpoochee Trail, parallels the entire length of the road and passes through all of its famous beach communities, such as Dune Allen, Seacrest Beach, Grayton Beach, and Alys Beach.   
Plus, 30A has a magnificent system of 200 hiking and biking trails that will take you through some of the most stunning areas, including sand dunes, marshland, and lush state parks.   
If you can't bring your bicycle with you, don't worry! It's super easy and convenient to rent bikes along the Gulf Coast during your stay.   
Attend Festive Holiday Celebrations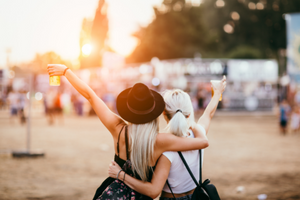 Winter is the season to celebrate with your loved ones, and 30A offers plenty of opportunities for that. Every holiday is whimsical along the Gulf, but winter celebrations have a little extra magic to them that you don't want to miss. 
The Sandestin Festival of Trees is a fabulous occasion to spend quality time with your loved ones, especially the little ones that will love seeing all the winter–wonderland décor! 
If you want to extend your stay, 30A is also an ideal location for a fun-filled New Year's Eve! After all, is there any better way to start the new year than gazing at the starry sky over the emerald waters while drinking champagne and eating delicious seafood?  
Another local event you won't want to miss is the annual 30A Songwriter's Festival. This festival is held in South Walton Beach and is known nationwide for its prestigious lineup of live music, which has previously featured The Zombies, Lady Antebellum, Patty Griffin, Steve Earle, and more. 
Have Dinner at The Vue on 30A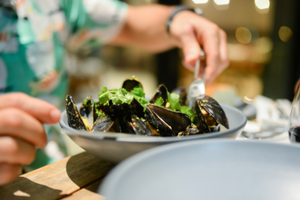 One of the best perks of traveling in the winter is that you can escape the crowd and enjoy the best of 30A undisturbed! Make the most of it and treat yourself to one of the most exclusive local restaurants without having to worry about waiting.
The Vue on 30A is one of the most distinguished restaurants in Santa Rosa Beach. Ask for a table by the window so you can enjoy a gorgeous view of the Gulf of Mexico at sunset! 
Some other top-notch restaurants to try in the area include Edward's Fine Food and Wine, George's at Alys Beach, and Buddy's Seafood Market and Steam Bar.
Make Adagio Your Winter Home on 30A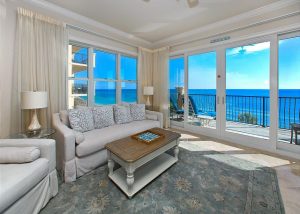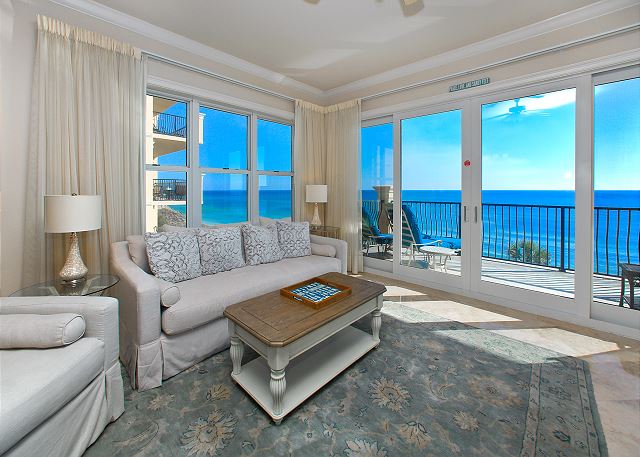 Are you ready to make your winter getaway to 30A a reality? Don't wait another minute! Adagio welcomes you for a fabulous and relaxing stay during the chilly months. Choose from our wide variety of beautiful vacation rentals and pick the one you prefer. Will you pick one with stunning Gulf views or a beautiful poolside unit? Will you need a single bedroom, two bedrooms, or more? No matter your needs, you'll find that we have what you're looking for. Plus, did we mention all our condos are ideally located within walking distance of some of the best 30A attractions?!