Are you a person who needs to map out every aspect of your vacation in advance? We can help! Consider planning your trip to 30A around one of the best Florida Panhandle Festivals! From food and wine celebrations to live music to fishing competitions, you're sure to find an event that piques your interest. Bring your friends and family along and have a great time at one of these Florida Panhandle festivals.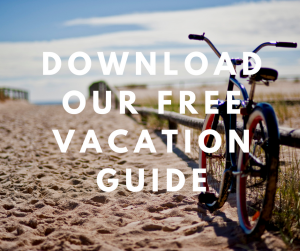 If you are coming to 30A and want to attend some of the greatest Florida Panhandle festivals, you need to download our free Vacation Guide! Our guide can help cut your trip planning time in half and teach you everything you need to know about the area. Find information on top-notch restaurants, museums, and even exciting outdoor activities! Get your copy today.
Discover 4 Unique Florida Panhandle Festivals
30A Songwriters Music Festival
When: January
Attention music buffs! We have an event you won't want to miss during your next winter vacation. The 30A Songwriters Music Festival is known nationwide for its prestigious lineup, which has previously featured the Zombies, Lady Antebellum, Patty Griffin, and even Steve Earle. More than 200 performances are held in several locations each year. Head to the festival's main website to grab your tickets.
Destin Seafood Festival
When: October
The Destin Seafood Festival is one of the best free events in 30A! If you love fresh seafood, live music, and meeting new people, then this event is perfect for you. Grant yourself a little extra vacation time after summer is over and head to the festival in October. With high-quality food vendors, arts and crafts, and plenty of live performances, it's the ideal weekend activity!
Destin Fishing Rodeo
When: October
The Destin Fishing Rodeo is a fishing contest that also occurs in October. During this event, registered boats bring their best catches to a panel of judges. It's a fantastic opportunity to see some gigantic fish and sharks! The Destin Fishing Rodeo is known as one of the best fishing events in the Southeast and is an entertaining way to spend a day in Destin.
Seaside Seeing Red Wine Festivals
When: November
The Seaside Seeing Red Wine Festival has been held in 30A for almost three decades and gathers premium red wines for a weekend of tastings. It's listed as one of the Top 10 Can't-Miss Fall Wine Festivals by Fodor's Travel, and is perfect for wine lovers! Attend the Grand Tasting where you'll discover delectable varietals and eat delicious seafood catered by local Seaside restaurants. Tickets sell out fast, so make sure you get yours on time!
Make Memories at Adagio 30A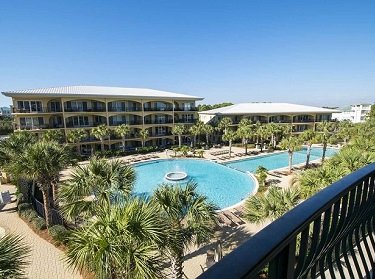 After having so much fun at these Florida Panhandle festivals, you'll need a place to rest and regain your energy. Look no further than Adagio 30A! Our luxurious rentals allow you to kick your vacation up a notch. Enjoy gorgeous ocean views, high-end decor, comfy linens, and modern amenities during your stay. You can even relax with a glass of wine on your private balcony or cool down in the magnificent pool!
Book your stay today and get ready for your dream vacation in 30A!