Are you considering spending the holidays away from home? If so, you couldn't have landed on a better blog. If you dream of a holiday under the sun and along the shores of the turquoise Gulf, then 30A is the place for you. Celebrate any kind of holidays, may it be spring break, summer break, Thanksgiving, or even Christmas. Create new traditions and make lifelong memories with the ones you love! Read on to discover what the holidays on 30A have to offer and start planning yours today! 
Do you want to discover everything that 30A has to offer? Download our free Vacation Guide! This exclusive planning tool features all our favorite local restaurants, events, shops, museums, outdoor activities, and more. 
Your 
Guide to Spending the Holidays on 30A
Spring Break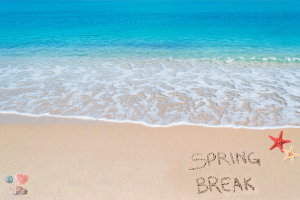 If you're looking for a relaxing beach escape away from the college crowd, then 30A is ideal for spring break! Indeed, most young students go to Panama Beach and not 30A, which makes our beautiful Gulf nook the most enjoyable spring break destination on the Gulf. The weather allows for fun activities on the water as well as long walks and rides in the nearby parks! It's also the prime season to enjoy golfing, so don't hesitate to bring your clubs! 
Summer Break
Would you rather spend your summer break on 30A? No problem! We have plenty of fun holiday activities for you. The weather in July is straight out of a picture-perfect postcard, featuring lots of sunshine, salty breezes, and blue skies. Summer is a wonderful time for family vacations as it offers plenty of kid-friendly activities for you and your little ones. It's also the time of the year where you can celebrate the 4th of July by watching whimsical fireworks over the Gulf! 
Thanksgiving
Fall on 30A is a lovely time to visit for people wanting to escape the summer crowd but still enjoy the warm weather. Destin in October, for example, is a relaxing getaway you need to experience at least once. When it comes to the fall holidays, nothing tops a Thanksgiving stay! Gather your friends and family for one of the best Thanksgiving celebrations by the beach and make yourself a delicious feast in one of our Adagio units! We also highly recommend having a bonfire on the beach! S'mores are the ideal dessert after some delicious turkey! 
Christmas
How about spending Christmas on 30A? Instead of a winter wonderland, give your end-of-the-year celebrations a beach twist! Spend the most magical time of the year on 30A, exploring the Christmas markets and decorated streets. You and your loved ones will love attending the whimsical Festival of Trees and even extend your stay to spend New Year's Eve by the Gulf!
Find Your Ideal Holiday Home at Adagio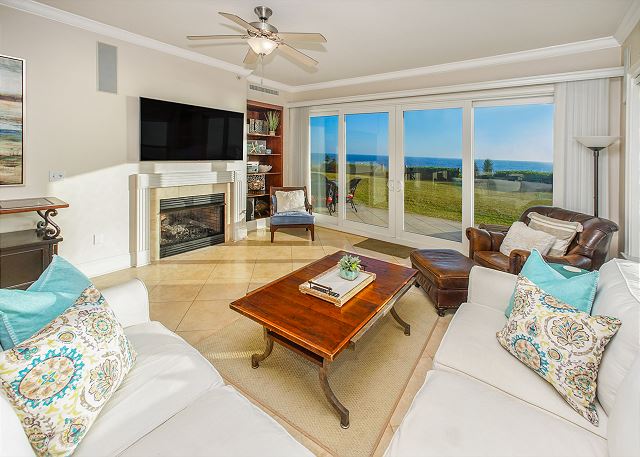 Now that you have a clear vision of what spending the holidays on 30A looks like, it's time to plan yours! Adagio offers the best selection of condos in the area, with stunning units facing either the Gulf or our two sumptuous pools. Whether you are coming with your better half for a romantic holiday getaway or with your entire family for a fun vacation, we have what you need! Browse our selection today and find your perfect holiday home-away-from-home! Did we mention our properties are within walking distance to some of the most exciting 30A attractions?