Picture this: you're on the beach with your loved ones listening to the soothing sounds of crashing waves and eating s'mores by a scenic bonfire. Sounds idyllic, doesn't it? Make this picture–perfect dream happen! 30A bonfires are an amazing opportunity to bond with your family and add a little touch of magic to your stay. Read on to discover our tips on how to organize yours and start planning your visit today!
Our free Vacation Guide is a wonderful tool if you wish to discover all the amazing things 30A has to offer. It includes our favorite local restaurants, events, shops, museums, outdoor activities, and more.
3 Reasons Why 30A Bonfires Are the Best
It's a Great Bonding Experience
30A is the perfect place to take your friends and family. It's not that often you can reunite with the people you love most, especially in such a gorgeous setting. Why not make the most of it? The fun doesn't stop when the sun sets on 30A—in fact, it's only starting! If you don't feel like going to the fun restaurants at Baytowne Wharf, stay on the beach and have an intimate bonfire. Think about all your precious childhood memories when you were grilling s'mores, telling each other stories, and laughing until you cried. Recreate the magic right here on 30A! 
30A Is a Gorgeous Backdrop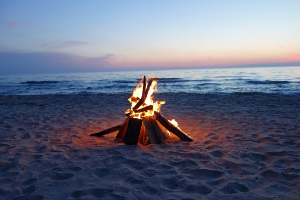 You might be more used to having bonfires in the forest or in your backyard, so why not change up the scenery and take advantage of the beauty of 30A? There's nothing more relaxing and enchanting than having a bonfire on a pristine beach. You can sit comfortably on the sand, cuddle up in a blanket, look up to the dazzling night sky above you, and listen to the sweet melody of the waves next to you. 
Book Your Bonfire! 
Now that you're set on having a bonfire on 30A, how do you make it happen? Lucky for you, we're here to help. You can actually book a full bonfire experience! No need to worry about bringing your own chairs, fire equipment, etc. You can sit back, relax, and enjoy the experience while letting 30A Blaze take care of the logistics. They offer several packages depending on your vision:
Basic Package (Around two hours/$295)

: includes eight chairs, three side tables, a fire pit with wood, trash can, and roasting sticks.

Popular Package (Around three hours/$395)

: includes up to 15 chairs, up to six tables, a fire pit with wood, four tiki torches, trash can, Bluetooth speakers, and roasting sticks.

Premium Package (Around three hours/$600)

: includes all of the above, but in a bigger capacity. It's a great option for parties or gatherings. 
Note: You can also add special items like s'mores kits, bean bag toss games, or coolers.
Have You Found Your House Yet?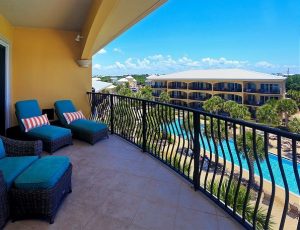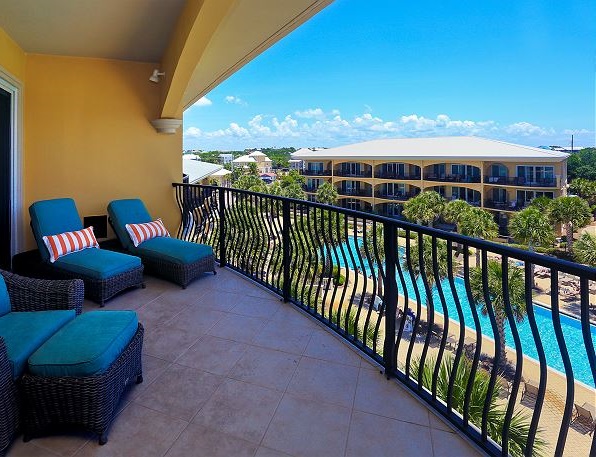 30A is a wonderful destination for you and your family, but what would your vacation be without a comfy place to stay? Adagio provides the perfect home away from home for your adventures. Browse our selection of units with stunning ocean and pool views, then choose the one you prefer! Each of our units is beautifully decorated and boasts an elegant atmosphere you will love. They all come with modern amenities including fully equipped kitchens, high-end bathrooms, and comfortable beds. Did you know our complex also offers two gorgeous pools to entertain you after your day on the beach? Don't wait another second and start planning your visit with us today.