Are you dreaming of a scenic vacation by the beach? Do you want to glam up your instagram by posting stunning pictures of pristine shorelines, luxurious houses, and of course, you by the water? Well, you're in luck, because we know exactly where you can make the magic happen. In this blog, we'll tell you all about the top four selfie spots on 30A where you can immortalize your vacation in the most stylish way possible. Read on, take notes, and get ready to strike the pose!
We like to give our guests the authentic 30A experience when they visit us, and that's why we created a free Vacation Guide! This fabulous planning tool gives you access to our recommendations for some of the top local restaurants, events, shops, outdoor activities, and more. 
Blow Up Your Instagram With These 4 Selfie Spots on 30A!
Coastal Dune Lakes
One of 30A's best assets is the incredibly beautiful nature it's made of. Take advantage of the scenery while you're visiting and head over to the Coastal Dune Lakes for the most breathtaking selfie of all. Imagine white-sand dunes contrasting with the deep turquoise water running through them. Those dunes are extremely rare in the world, with only a few in Florida, New Zealand, Australia, and Madagascar! #wanderlust
Five Daughters Bakery in Seaside
Seaside is an instagrammable city in itself, with its cute houses, pristine beaches, and scenic shops. Our favorite selfie spot, however, is at the Five Daughters Bakery! This adorable, vintage airstream makes for the perfect girly shot where you can hold your aesthetically pleasing treat while posing with your girlfriends. #yummy! 
Alys Beach
Alys Beach is a dream come true for the eyes. You almost feel as if you stepped into a movie set when you walk around the Greek-looking streets. The town is one of the most geometrical you'll see (which, of course, makes for stunning pictures). Most of the houses along the beach were designed by some of the world's most renowned architects. Strike the pose in front of the luxurious white-and-black facades and with the striking blue water behind you. #paradise
Rosemary Beach 
If you like Alys Beach, then you're going to love Rosemary Beach. This town also offers striking, luxurious houses and a pristine shoreline. You can even up your Instagram game and rent a bike! Imagine riding down the cobblestone streets with the sunshine shining over your shoulder! #livingmybestlife
Find the Perfect Condo for You and Your Friends at Adagio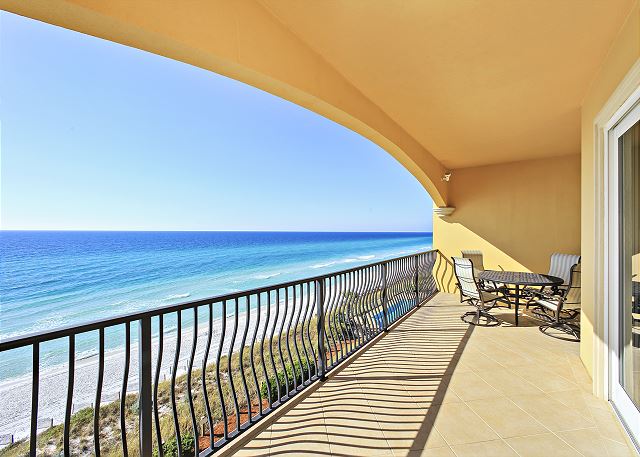 Do you know what needs to be perfectly instagrammable as well? Your rental! You can't brag about your amazing vacation on 30A if where you're staying doesn't live up to the expectations. At Adagio, we take style and comfort very seriously. That's why we offer a variety of high-end condos right by the beach that you will love. Take a look at our Adagio C-302, for example. It's a beautiful unit with amazing views, four spacious bedrooms, and three bathrooms. Did we mention the scenic balcony? We can already see you snapping pictures of a glass of wine in front of a colorful sunset over the ocean. What are you waiting for? 30A is calling you!