You've decided: This is the year that you and your family take a long-awaited vacation to 30A. You've got it all planned in your mind: You'll build sandcastles on the beach, bathe in the turquoise water, eat delicious ice cream, and visit a water park! The only remaining question is, " Where should you stay?" Luckily, we're here to help. Read on to discover how to choose the best family resort on 30A and start making your dream vacation a reality!
Don't take chances with this exciting vacation—you want to make it the best it can be! Download our exclusive, free Vacation Guide and find out the best local attractions, restaurants, events, outdoor adventures, and more.
Tips to Choose Your Family Resort on 30A
What to Look For in a Beach Family Resort
Proximity to Kid-Friendly Activities
The first thing you'll want to check before booking a family resort on 30A is its proximity to kid-friendly activities. Children need to be entertained quite a bit, so make your life easier and choose a place with easy access to those activities. It could be a beach club, craft classes, or even water parks!
Plenty of Room for Everyone
Another thing you want to consider is space in your rental. You're traveling with several people (probably including kids), and we know that they come with a lot of things (toys, stuffed animals, beach accessories, high chairs, etc.). You want to give yourself enough room to spread out. Choosing a family resort that grants you enough room to feel at home is a must.
A Swimming Pool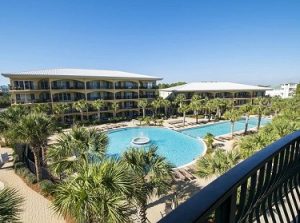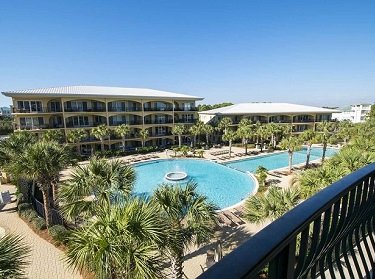 We already touched base on the importance of kid-friendly activities, but one thing that you can't neglect when choosing a family resort is the presence of a swimming pool. It really won't be the perfect vacation at the beach if you can't hop in the pool after a fun day. It's also a great way to give yourself or your spouse a break.
Comfort
Last but not least, don't be afraid to reach for a higher-quality resort. Remember that you're on vacation, and it doesn't happen often, so why settle for something less comfortable than your own home? It's your chance to unwind, but also a way to spice up your everyday routine and make incredible memories. Choose a place in which you feel comfortable living — not just staying. It might be a sacrifice in the short term, but we guarantee it will be so worth it!
Why Adagio is the Best Choice for You
Now that you know how to choose your family resort on 30A, let us tell you why Adagio is the best choice for you! Our 130 condos are among the best on the Emerald Coast and offer spectacular views of both the ocean and our stunning pool.
High-End Swimming Pools
Did we mention we actually have two pools? The first is 8,000 square feet with three tiers—all connected by waterfalls and a central fountain (your kids will love this!). The second is heated and offers an infinity edge overlooking the ocean and dunes. We also offer an on-site fitness center, hot tubs, community lawns, bike rentals, family grilling areas, and many other fabulous amenities!
Top-Notch Units
All our units boast elegant decor and lots of space. You'll love the modern, fully equipped kitchens, perfect for preparing homemade meals, the spacious bathrooms, where you can wash off the sand and pamper yourself after a day at the beach. No matter how big your family is, we can accommodate you! Some of our biggest units can sleep up to 10 people with four bedrooms and three baths. 
Plenty of Nearby Activities
Adagio is also located near a wide variety of fun attractions and activities. There are many things to do in our area, and we have a feeling your whole family is going to love them. You can easily walk to some of the best 30A restaurants and enjoy a great dining experience, no matter your budget. You can also rent kayaks, go shopping, and enjoy some of the most gorgeous 30A beaches.
Make Everlasting Memories at Adagio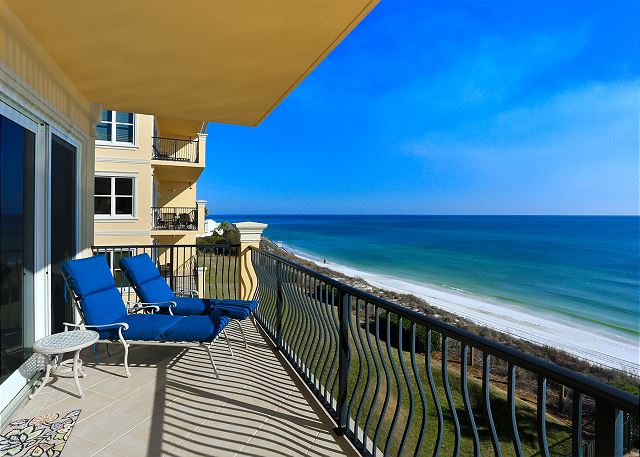 Start planning your amazing vacation on 30A at Adagio and browse through our incredible selection of condos! A lot of our rentals boast magnificent views of the ocean, and the others the pool. No matter what you choose, you'll love relaxing in your luxurious condo and enjoying its modern amenities. It's your chance to plan the family vacation you've always dreamed of, so don't miss out!