Are you considering 30A for your next vacation destination? If so, you're in the right place. Now, what can you do once you get there that doesn't involve building sandcastles with your little ones? Well, if you enjoy a pint of beer every once in a while (especially when you're vacationing at the beach), you're going to love these five 30A breweries. Before you pick up your children from the kids' club, head over to any of these and unwind with a cold pint of craft beer in your hand—you're bound to love it! Read on, take notes, and start dreaming about your 30A happy hour.
Discover even more things to do on 30A with our free Vacation Guide. It features all of our favorite local restaurants, events, museums, shops, and outdoor activities. It's all you need to plan the perfect vacation—and more!
Must-Visit Breweries on

30A
Grayton Beer Company
Kick off your tour of the best breweries on 30A at Grayton Beer Company. It's been a local favorite since its creation in 2006. This family-owned brewery is has become popular across the country for 30A Beach Blonde Ale! Make sure you stop by to try it in their taproom. You'll love the laid-back atmosphere with string lights, beer barrels, and wooden tables. 
Props Brewery & Grill
Props Brewery & Grill in Walton Beach is a fabulous place to stop by if you want to try unique craft beers. We are particularly fond of the Blonde Bomber, Rye of the Tiger, and Lucky O'Neil Lager. They also host a variety of events throughout the year like trivia nights, oyster roasts, and even a fall festival. 
Idyll Hounds Brewing Company
If you're looking for a small, intimate brewery, then Idyll Hounds Brewing Company is made for you. Their beers all have different tastes and make for a great way to work up an appetite for dinner! Buddy's Seafood Market is right next door, so don't hesitate to go there next and enjoy a delicious dinner. 
McGuire Irish Pub
If you are looking for an authentic pub atmosphere, head over to McGuire Irish Pub in Destin. In addition to offering a great atmosphere (especially on St. Paddy's Day!), they brew all of their ales on site. We highly recommend making your visit a whole evening affair and stick around for dinner! They serve one of the best steaks on 30A.
Growler Garage
Growler Garage is a unique place to go beer tasting. This bike garage—which is combined with an art gallery—serves some of the most delicious beers on 30A. Enjoy one of their 40 creations while you take a look at their cool, custom-made bikes, guitars, and even surfboards.
Your Vacation on 30A Starts Now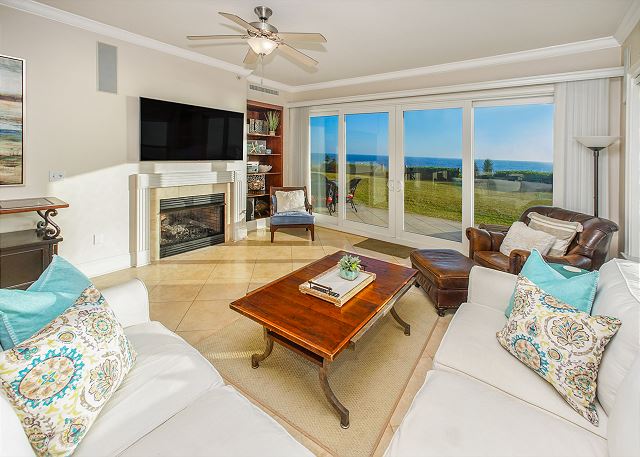 After you enjoy 30A's many breweries and pubs, it's time to come back to your cozy home at Adagio. We offer some of the most high-end, comfortable, and elegant condo units on 30A. Find the one that fits you and your family the most and start planning an unforgettable vacation together. Take a look at C-105 condo, for example. This spacious four-bedroom condo can sleep up to 10 people and has three separate bathrooms to make getting ready easier for everyone. You can experience gorgeous views of the ocean from your private patio, head over for a swim on Blue Mountain Beach, and return for some family time playing games on the lawn. Our complex also has two gorgeous swimming pools where you can unwind from your day of exploring! What are you waiting for? Plan your dream 30A vacation now!