Are you planning a getaway to 30A this fall? You could not have picked a better time. Indeed, summer lasts longer in Florida, and you can enjoy all the benefits of our coastal destination well into the fall season. If you're looking for inspiration for what to do in Destin in October, you've landed on the right page! In this blog, we'll tell you about three of our favorite October activities, and how they can more relaxing than ever. So, are you ready? Read on, take notes, and plan a fun trip to 30A with your loved ones.  
Do you want to learn more about all the best things to do on 30A? Download our free Vacation Guide! This exclusive tool features our top recommendations for local restaurants, events, shops, museums, outdoor activities, and more. 
Experience the Best of Destin in October
Go for a Leisurely Ride
One of the nicest things to do in October in Destin is to grab a bike and go for a scenic ride! 30A is one of the prettiest places along the Gulf, and it would be a shame to miss out on it. There's nothing like feeling the breeze over your shoulders as you gaze at the horizon over the water. Grayton Beach State Park is a wonderful spot to ride if you want to immerse yourself in nature and discover stunning sand dunes.  
Taste Delicious Beers
Another fun fall activity to enjoy in October in Destin is to taste delicious craft beers! 30A has a wide variety of breweries you can take your loved ones to and enjoy a post-beach happy hour. If you've just finished a ride at Grayton Beach State Park, head over to Grayton Beer Company, for example! This family-owned brewery opened in 2006 and is a local favorite. For more of a night out, McGuire Irish Pub is perfect! Enjoy a traditional dinner in Destin with a cold beer and spend quality time together.  
Have a Bonfire
If you really want to make the most of October in Destin, then you should have a bonfire on the beach! There's nothing like toasting s'mores by the fire with the crisp beach air surrounding you. Do you want to know the best part? You don't even need to worry about organizing it! 30A Blaze is a stellar company that will bring all the equipment you need, including chairs, logs, sticks, and more, depending on the package you book. 
Find Your Fall Home at Adagio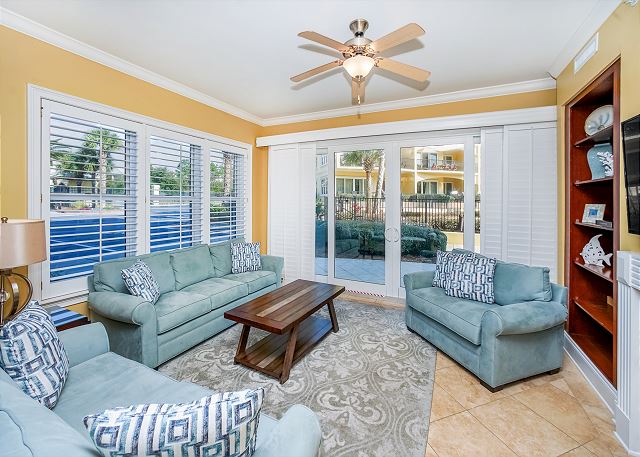 Now that you can picture yourself enjoying fall in Destin, it's time to find a place to stay. You want your home away from home to feature modern amenities, stunning Gulf views, and proximity to some of the best 30A activities. Luckily for you, Adagio's condos have it all! Browse our selection and pick the one you prefer today! Did we mention you get access to our gym, two large swimming pools, and barbecue stations?