It's hard to plan a vacation for the whole family, isn't it? Either the things you're interested in aren't kid-friendly, or the places you'd like to stay are too expensive for your budget. Luckily for you, we're helping you solve both problems in this blog! 30A is a fabulous place for family vacations and offers a variety of fabulous things to do for you and your little ones. Read on to discover some of our favorite Sandestin family activities and start planning your trip today!
Learn more about the area and all the wonderful things you can do here with our free Vacation Guide. This planning tool helps you find the top local attractions, including restaurants, events, shops, museums, outdoor adventures, and more!
The Most

Exciting

Family Activities in

Sandestin
Land Activities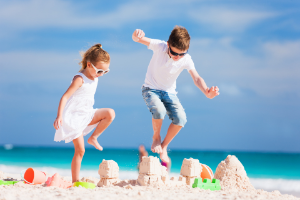 30A is a wonderful playground for families with a lot of kid-friendly activities. The biggest perks of this destination is by far its gorgeous scenery and the variety of outdoor adventures it has to offer. Obviously, one of the greatest outdoor activities is to go to the beach! Mom can relax on her towel with a good book while dad goes out swimming with the little ones. You can also build sandcastles together and enjoy a picnic under the umbrella. Nothing tops the memories of a sunny beach day with your loved ones.
Water Activities
Another fabulous way to have fun with your family outside is to hop on a dolphin cruise! Get an up-close look at these friendly creatures as you sail on the turquoise waters of 30A. Shell Island Cruises offer day and sunset tours that are fully narrated. Tickets only cost $34 for adults and $12 for children. 
You can also enjoy the water by taking your children or parents on a deep-sea fishing excursion. Sandestin is known to be one of the best fishing spots in Florida, so take advantage of it! With luck and skills, you'll catch some grouper, triggerfish, shrimp, and even flounder.
Evening Entertainment
We know your kids need their sleep, but while on vacation on 30A, let them enjoy a bit of the nightlife with you! One of our favorite places in Sandestin to recommend to families is the Village of Baytowne Wharf. During the spring and summer, they regularly offer free events to the public, like Sunday Night Cinema, fireworks over the lagoon, as well as concerts. They also have great activities for children at the Adventure Land Playground and Adventure Zone, including ziplines, slides, climbing walls, and even an arcade and laser maze!
Adagio Is the Best Family Resort on 30a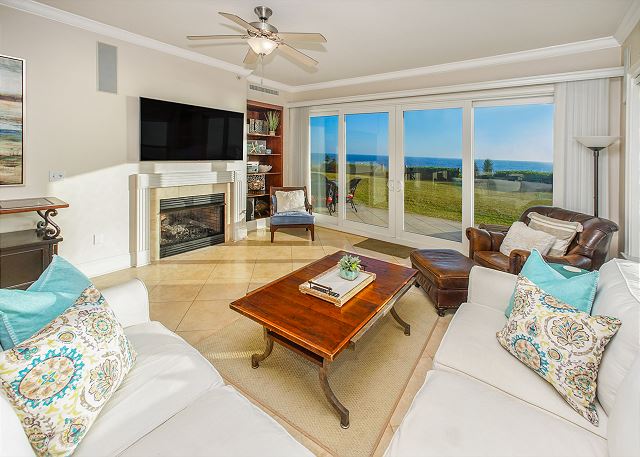 Now that you know all the incredible things you can enjoy here on 30A with your family, it's time to find a place to stay. With the myriad of hotels and rentals you can find here, it can be overwhelming finding the ideal home away from home for you and your loved ones. Look no further: Adagio is one of the best family resorts you can find! Not only are we close to most of the activities we mentioned above, but we also offer a wide array of spacious condos that can fit all your family (and extended family too!). Browse our selection today and find the one that fits your needs the best. Will you go for an ocean or pool view? Note that they come with fully equipped kitchens and modern bathrooms, and also provide extra beach accessories, like beach toys, high chairs, umbrellas, and more). Last but not least, Adagio also has two magnificent pools where you and your little ones can relax after a fun day at the beach. So, what are you waiting for? 30A is calling!