Are you planning to surprise your significant other soon but are lacking inspiration? Why not treat them to an unforgettable trip to the gorgeous shores of 30A? We know taking off work to spend some quality time together can be tough, but see it as an investment in your relationship and your well-being. After all, you need to take a break every once in a while, and spending time in a new place with the one you love is the best way to unwind. In this blog, we'll tell you why 30A is the perfect destination and how you can make the most of your romantic Sandestin getaway. So, read on, take notes, and start planning your trip today!
Learn more about 30A in our exclusive, free Vacation Guide. We created this tool to share some of our favorite local things to do, including top-notch dining spots, events, museums, shops, outdoor activities, and more.
Our Top 5 Favorite Things to Do on Your Romantic Sandestin Getaway
Go for a Sunrise Walk on the Beach
One of the best features of 30A is its remarkably beautiful shore, so why not take advantage of it? The most romantic thing to do in Sandestin is to go for a lovely sunrise walk on the beach. It's ideal if you both love nature and don't mind getting up early. Trust us— it's worth the missing hours of sleep! Cover up with a light jacket and head out hand in hand to witness the spectacular scenery of the orange and purple colors hovering over the dark blue waves. You can even pack a comfy blanket and a thermos of coffee and have a little date on the sand. 
Discover the Wonders of 30A's State Parks
If you want to continue your exploration of nature, then don't hesitate to drive to one of the state parks surrounding 30A. St. Andrews is one of our favorites, featuring 15 miles of pristine beach and dunes as well as lush vegetation where you can spot wildlife. It's a great picnic spot, too, if you wish to bring a basket and have lunch with a view!
Treat Yourself to a Couple's Massage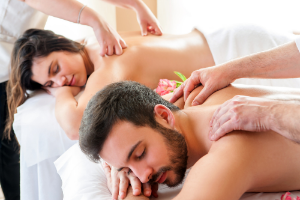 To reward yourself for the morning's hike, we suggest you take advantage of Sandestin's spas and enjoy a romantic couple's massage. Serenity By the Sea has a great selection of services, including aromatic and deep tissue massages, hot stone therapy, seawater tonic wraps, Moroccan body melts, and facials. No matter what you choose, it's a fabulous opportunity to let go of all the stress your body and mind are carrying. 
Hop on a Dinner Cruise
Another great thing to do during your Sandestin romantic getaway is to take your significant other on a date aboard a dinner cruise. You can dress up fancy and enjoy a scenic evening drinking Champagne while gazing at the ocean and feeling the breeze rush over your shoulder. You'll have a marvelous time eating the delicious dinner and listening to the live band performing. You can even ask your date for a dance! You're sure to have a magical evening at sea. 
Cuddle By the Bonfire
Who said the night had to be over after your lavish dinner cruise? Did you know you can have your own romantic bonfire on the beach? The local company 30A Blaze takes care of all the logistics for you. They'll bring the chairs, roasting sticks for your s'mores, a fire pit with wood, and even tiki torches.

Find the Perfect Love Nest for You and Your Better Half at Adagio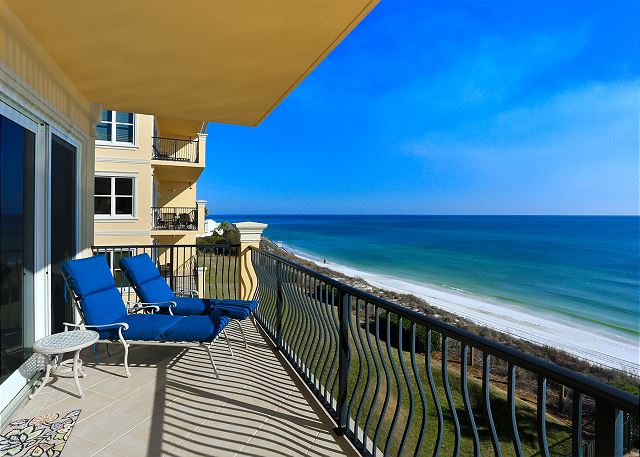 Why should you settle for an impersonal hotel when you can make yourself at home in your own rental? Adagio knows the value of making memories in a foreign place and feeling like a local there. That's why we offer a selection of beautiful condos by the sea, so you and your significant other can find the ideal home away from home. All our units are beautifully decorated and feature modern amenities, including fully equipped kitchens and luxurious bathrooms. You can spend time relaxing in the living room, cooking a delicious, homemade meal, and even sipping on your morning coffee on the balcony while gazing at the turquoise ocean. Sounds idyllic, doesn't it? Well, it's time you make that dream a reality!