Are you trying to plan a wonderful beach vacation on 30A for your entire family? And by entire family, we mean everyone: parents, children, grandparents, uncles and aunts, and more! We know it can be a daunting task, but it's possible and it's worth every minute spent planning. In this blog, we'll share some ideas for your stay at Adagio on how to maximize the time you spend with one another and make this getaway the best family vacation ever. So, are you ready to discover three amazing multigenerational family beach vacation ideas? Read on, take notes, and get planning! 
Learn more about the best things to do on 30A in our free Vacation Guide. This exclusive planning tool features our top recommendations for local restaurants, shops, museums, events, outdoor activities, and more. 
3 Ideas to Spice Up Your Multigenerational Family Beach Vacation on 30A
Spend Time on the Beach 
One of the best ways to make the most of your multigenerational family beach vacation is to go to the beach! Not only is it 30A's top feature, but it's also incredibly fun. Adagio's condos are ideally located right next to some of the top beaches in the area, making it extra convenient for you and your loved ones to just wake up, pack your beach bag, and walk down to the golden sand of the Gulf coast. Make sure you bring some toys, floaties, and an umbrella! Packing a picnic can also be a great idea if you want to have a little feast on the sand.  
Go Golfing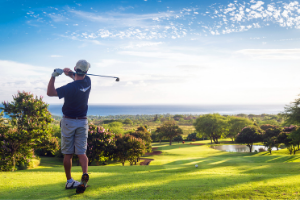 When you want to take a break from the beach, how about going golfing? Practicing your swing is one of the pleasures of being on vacation, and what better way to enjoy it than with your family? Teach them how to play on one of 30A's top golf courses and enjoy a fun day filled with sunshine, lush greenways, and fun rides in the golf cart! 
Cook Together
Another way to spend quality time with all your loved ones might sound mundane, but it's one of the best ways to make memories that will last you a lifetime: We're talking about cooking! There's something about putting on an apron and gathering your little ones around the kitchen to cook one of your family's staple dishes. It's an opportunity to enjoy a fun activity together and teach them your favorite recipes. Luckily for you, Adagio's condos are all equipped with modern kitchens and appliances, making it easier for you to indulge in this timeless family activity.  
Here's Why Adagio Is the Best Family Resort on 30A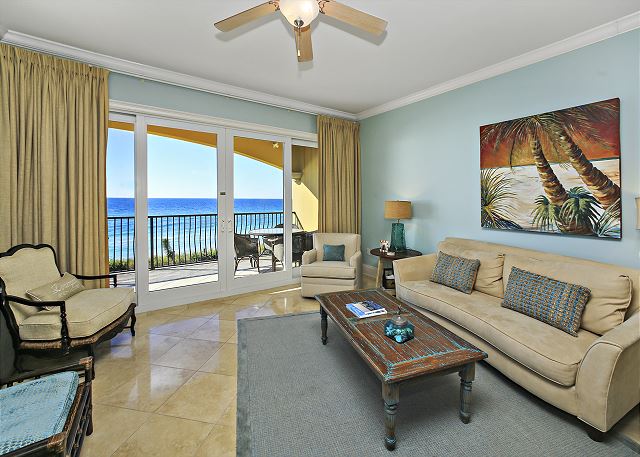 Did we inspire you to plan the most amazing multigenerational family beach vacation on 30A? Now is the time to make it happen! Browse our selection of units at Adagio and pick the one you prefer! We have a lot of options for spacious rentals that will fit your entire family while still giving you enough space to stretch and enjoy yourselves. Did we mention our condos come with access to two majestic pools and are located minutes away from the beach? It's the ideal family resort in the area, and when you come to stay with us, you'll understand why!