Everyone needs to unwind occasionally. If you feel like getting away from the hustle and bustle of the city to regroup, escape to the Gulf and its turquoise water! Give yourself the rest you deserve and embark on a fun road trip from Atlanta to Destin, FL. In this blog, we'll tell you how to easily plan the most fabulous trip to 30A. So, are you ready? Grab a pen, a notebook, and start planning! 
Discover all the wonderful activities you'll be able to experience on 30A in our free Vacation Guide. This exclusive planning tool features our top recommendations for local restaurants, events, shops, museums, outdoor activities, and more. 
3 Things You Need to Think About for Your Atlanta to Destin, FL
,
 Road Trip
What to Pack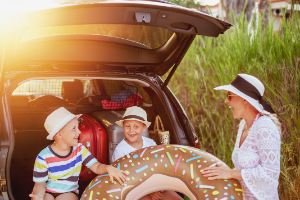 Destin, FL, is a fabulous destination to do nothing but relax. If you want to maximize this special time, we recommend planning ahead as much as you can. Figuring out all the details prior to your departure will allow you to focus on your wellbeing while you're here, and the most important part is deciding what to pack! The last thing you want is to get to your rental and realize you've forgotten something. Here are a few items we recommend bringing: 
Your favorite 

warm-weather clothing items

 

Sunglasses

 & a sun hat

 

A light jacket if you're visiting in the winter

 

An umbrella

 

Socks

 

Loungewear

 

Phone chargers

 

Your favorite bathroom products

 
How to Get There
Atlanta, GA, is about five and a half hours from Destin, which makes it the perfect road trip opportunity! The trip is short enough to complete in one day but not so long that you'll get bored. Remember to bring lots of water with you, plus your phone chargers, snacks, and your favorite playlist. If you want to turn your drive into an adventure, you can also make some stops along the way! Albany, GA, has a lot of great attractions to help you stretch your legs, like the Chehaw Park and Zoo and Riverfront Park. 
Where 
to 
Stay
The next thing to figure out before you embark on your journey is where to stay. Indeed, the place you choose will determine whether or not you have a stress-free trip, so it's not a task to take lightly! Adagio is one of the top resorts in the area for couples, friends, and families alike. Browse through our selection of condos and pick between a Gulf–side view or a pool–view unit! Did we mention they're all within walking distance of the top beaches and local attractions in the area? 
Enjoy the Gulf Way of Life at Adagio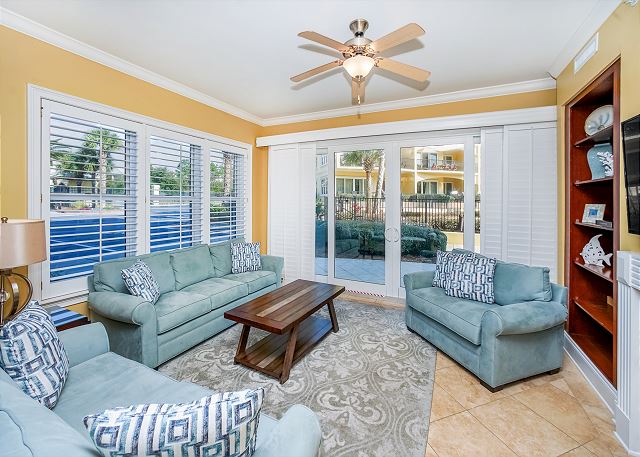 Now that you know how to plan your trip from Atlanta to Destin, FL, it's time to make your dreams a reality! Once you find your favorite condo, sit back, relax, and enjoy all the modern amenities that go with it. You will love the elegant décor, luxurious kitchens and bathrooms, and, of course, the stunning views. You'll also have access to two swimming pools, a gym, grill areas, and the beach. It's sure to be a vacation you will never forget!