Are you planning to spend the summer on 30A? If so, get ready for one of the best getaways of your life! Indeed, you're going to have so much fun soaking up the scenery, splashing in the turquoise water, and, of course, relaxing on the beach.  If you want to make the most of your vacation, you need to know the top places to go. Below, we'll reveal some of the best public beaches on 30A — some boasting incredibly scenic spots, and others offering high-end restaurants and quaint boutiques. No matter what you're looking for, we're sure you'll find it here. Read on, take notes, and start planning your visit today! 
Do you want to learn more about all the amazing things to do on 30A? Download our free Vacation Guide! Inside this great planning tool, you'll find our top recommendations for local restaurants, events, shops, museums, and, of course, outdoor adventures! 
Plan a Fun Day at One of These Fabulous
30A Public Beaches
Blue Mountain Beach
First on our list is Blue Mountain Beach. This is one of the most popular spots on 30A, offering a variety of residences and restaurants. It earned its name from its high elevation and stunning landscape. Take some time to dip your feet in the white sand, look out at the turquoise water, and breathe in the warm, salty air. No matter when you visit, Blue Mountain Beach always has something to offer. Check out the beach's seasonal weather to decide when you want to visit!  
Santa Rosa Beach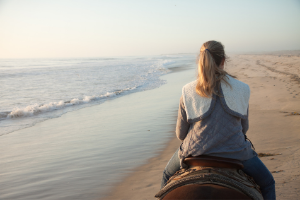 Santa Rosa Beach is perfect for those seeking outdoor adventure. For example, you can enjoy kayaking on the water with your loved ones! This beach offers a great selection of kayak rentals you can take advantage of. Explore the numerous trails in Point Washington State Forest and let your mind wander to the soothing sound of distant waves crashing on the beach. 
Dune Allen
If privacy is what you seek, then Dune Allen is the best beach for you. It's on the far west end of 30A, across from Oyster Lake, making it one of the most secluded beaches in the area. In addition to the beautiful ocean views, Dune Allen also neighbors Topsail Hill Preserve State Park, one of Florida's most treasured natural parks. 
Seagrove Beach
Another fabulous 30A public beach you need to know about is Seagrove Beach! Located in a quiet, residential area, this lovely little beach is surrounded by lush rows of trees and beautiful natural scenery. There, you can avoid the crowd and relax under the sun. When you're done lying on the sand, you can easily walk to the historic downtown area and enjoy a refreshing drink or have a bite! Seagrove offers a nice selection of local restaurants and shops.  
Grayton
 Beach
If you want to combine your beach day with a hike, then Grayton Beach is the perfect public beach for you. It's ideally located near Grayton Beach State Park, which offers several hiking trails and wildlife spotting opportunities. It makes for the perfect, quaint retreat. There, you can dip your feet in the sand, feel the ocean breeze caress your shoulders, and gaze at the magnificent sand dunes around you.  
Seacrest 
Beach
Are you on the lookout for the most peaceful beach on 30A? Look no further than Seacrest Beach! It's nestled between Alys and Rosemary Beach and makes for the ideal, romantic spot for couples. Dazzle at the magical views of Camp Creek Lake, unwind in the water, and even play golf at the nearby Camp Creek Golf Club! 
Inlet Beach
Another public beach you will love on 30A is Inlet Beach. This one is a bit farther than the other ones as it sits at the far eastern end of 30A, but it's worth the drive! There, you'll feel as if you stepped in a romantic Nicholas Sparks movie with its charming, Southern fishing village feeling and delicious restaurants. It's the perfect mix of high-end amenities and laid-back beach charm. 
Find Your Dream Beach Condo at Adagio!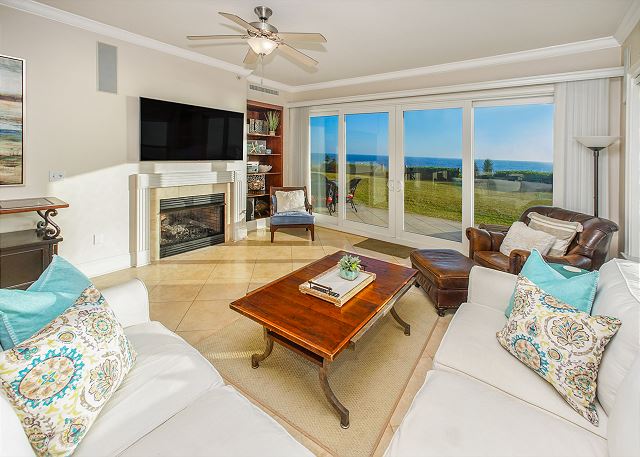 Do you want to have the most magical vacation? 30A is the perfect destination. You've just seen why our beaches are some of the best in Florida, and now it's time to find the perfect home nearby. Our units are beautiful and comfortable. You can experience an elegant atmosphere, modern amenities, and breathtaking views of the ocean all in one place!