Are you always on the lookout for fun events wherever you travel? If so, you're in luck, because 30A is home to one of the most exciting music festivals in the country! Attend the famous Gulf Coast Jam and see your favorite artists perform live! There's nothing like an exciting festival to spice up a vacation. So, read on to learn more about this anticipated event and start planning your visit today! 
Do you want to learn more about the best things to do on 30A? Download our free Vacation Guide! This unique planning tool will give you all the top recommendations for local restaurants, shops, museums, outdoor activities, and, of course, events! 
Y

our Guide to Experiencing the Gulf Coast Jam
What Is the Pepsi Gulf Coast Jam?
If you consider yourself a music lover, then you cannot miss the Gulf Coast Jam! This three-day country music festival is a fabulous occasion to visit 30A and explore its wonders. The annual event takes place over Labor Day Weekend in Panama City and celebrates the end of summer with a bang, or should we say a stomp? Organized and sponsored by Pepsi, the Gulf Coast Jam gives you the chance to see all your favorite Country Music artists live and have the time of your life with your friends.  
What Can You See (and Hear)?
Like we already mentioned, the Gulf Coast Jam is geared toward country music fans. In the past, the lineup has included renowned artists, like Brett Young, Eric Church, Thomas Rhett, Luke Bryan, Brad Paisley, Lynyrd Skynyrd, Lady Antebellum, Miranda Lambert, Keith Urban, Blake Shelton, Carrie Underwood, and many more! Check out their website to see the lineup scheduled lineup for your visit. 
Where Can 
You 
Buy Tickets
?
To attend the Gulf Coast Jam, you will need to buy your tickets prior to the event. Tickets can be purchased online and are valid for the three days of the festival. 
How
 Can You Get to the Festival?
The Gulf Coast Jam festival takes place at 16200 Panama City Beach Pkwy. Note that there's no seating at the festival, so if you want to sit, make sure to bring a lawn chair! There's also a handicap viewing area in General Admission. The festival has personnel available for people who need assistance to get from the gate to the stage and back.  
Tip: We recommend buying your parking pass in advance! 
What Can You Bring?
Regulations make it difficult to know what items you're allowed to bring to festivals. To help you pack for the Gulf Coast Jam, here's a list to help you save time: 
C

lear

, 

one-gallon bags

 

S

mall clutch purses

 

H

ats

 

B

lankets

 to sit on

 

S

un

screen

 

S

unglasses

 

C

ameras without removable lenses

 

E

mpty bottles

 

U

mbrellas

 

S

trollers

 if you are attending with a small child (don't forget their headsets too!)

 
What You Can't Bring
Coolers

 

B

ackpacks

,

 

l

arge bags

, 

and purses

 

L

ounge chairs

 

B

each umbrellas

 

C

amelbacks

 

T

ents

 

F

lags

 

O

utside food and beverages

 

Prof

essional video cameras, professional cameras with removable lenses, 

a

nd

 

audio recording devices

 

I

nflatable items

 

P

ets

 

I

nstruments

 

C

hain wallets

 

S

elfie sticks

 
Treat Yourself to a Scenic and Comfortable Condo on 30A!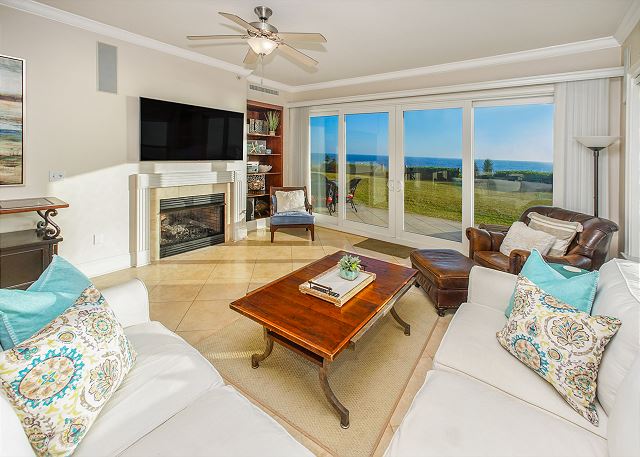 Now that you know how much fun you will have at the Gulf Coast Jam, it's time to plan your trip. One of the most important aspects of a successful vacation is the place you choose to stay. After all, 30A is a gorgeous beach destination, so why settle for something bland and common? Our high-end condos are exactly what you and your friends need. Picture yourself enjoying a glass of wine (or morning coffee) on the terrace, either overlooking our sumptuous pool or the ocean, and dream the night away in our plush beds!