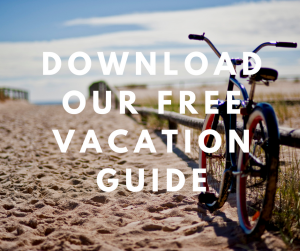 Calling all wine connoisseurs! If enjoying the beach with a glass of wine is your forte, look no further than the Seaside Wine Festival. Also known as the Seeing Red Wine Festival, this event provides unbeatable wine, food, and entertainment to the Gulf Coast. 
Learn more about how you can enhance your getaway in our free Vacation Guide. This exclusive resource features our top recommendations for local restaurants, events, museums, shops, outdoor activities, and more. It's your personal guide to the best of 30A! 
4 Ways to See(ing) Red at the Seaside Wine Festival
Bud & Alley's Vintner Dinner
This dinner at Bud & Alley's restaurant kicks off the Seaside Wine Festival at 6:30 on November 8. Enjoy the highlighted wine of the evening while watching a beautiful sunset over the shining Gulf Coast waters.
Gulf Coast to Table Dinner
Sample some of the best food that the Gulf Coast has to offer at Ruskin place. This elegant Friday night event features a wonderful dinner prepared by an excellent culinary team. Add in a couple glasses of fine wine and live music under the stars, and you have an evening to remember.
Grand Tasting
This is the main reason that the Seeing Red Wine Festival has been recognized as one of the "Top 10 Can't-Miss Fall Wine Festivals" by Fodor Travel. Sample from a list of over 120 award-winning wines in beautiful Seaside Central Square. Hand-selected food accompaniments are chosen by well-known local chefs and will make for a magical, music-filled Saturday night.
Celebration of Bubbles Brunch
The Celebration of Bubbles Brunch at Ruskin Place wraps up a fantastic food and wine festival. Explore champagne, cava wine, prosecco, and more along with a paired menu from 10 a.m. to 1 p.m.
What's New at the Festival
Faster Check-In
Check-in 30 minutes prior to the start of the Grand Tasting on Saturday for shorter wait times and the best possible wine tasting experience.
More Wine & Food
Double the wine selection, double the fun! The Seaside Wine Festival features twice as many wines from as 2017. The new Culinary Plaza includes even more food tasting, featuring the famous 45 Central Paella by Chef Joyce.
VIP Experience
Experience the lap of luxury with lounge seating, exclusive wine, and food samples in the Ruskin Place venue.
Buy your tickets now before the Seeing Red Wine Festival is sold out!
Stay with Adagio 30A to Complete Your Seaside Wine Festival Experience
Only 10 minutes away from the Seaside Wine Festival, Adagio 30A is the perfect place to stay as you get your wine on! Enjoy sweeping views of the ocean in our Adagio C-302 unit. This brand new unit features four bedrooms and three bathrooms, a gourmet kitchen, and all of the amenities included with a stay at Adagio 30A.
Check our availability and plan your trip to the Seeing Red Wine Festival before we fill up! We look forward to having you. Make sure to download your free Vacation Guide to make your vacation one to remember!