One of the best parts about taking a beach vacation is the opportunities for unwinding and relaxing. The next time you stay with us, treat yourself to a day of pampering and visit one of the local 30A spas. Whether you're looking for skincare, massages, manicures, or pedicures, these spas have got you covered. Plus, if you're visiting 30A for a special occasion like a wedding, anniversary, birthday, or honeymoon, they will make sure you're looking your best! 
For more fantastic local businesses, download our complimentary 30A Vacation Guide. It's the ultimate vacation-planning tool! 
5 of the Best 
30A Spas
Note: It's important to note that 30A spa offerings may be limited considering the global pandemic, and hours are subject to change. Please get in touch with the businesses directly for detailed information on current operating procedures and safeguards to protect customers and staff.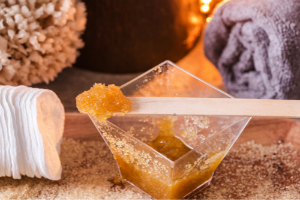 Location: 32461, 8 Georgetown Ave, Rosemary Beach, FL 32413 
This full-service spa is owned and operated by a husband-and-wife team. All their spa treatments are performed in one of their four private treatment rooms are customized to suit your needs.  
Spa services include: Cupping massages, HydraFacial restoring treatments, butter rum sugar body scrubs, sound bowl therapy, etc. 
Location: 2930 W County Hwy 30A Suite 110, Santa Rosa Beach, FL 32459 
This boutique 30A medical spa provides outstanding anti-aging skincare services in a private, personal, and friendly atmosphere.  
Spa services include: Clarifying facials and body treatments, chemical peels, waxing, micro-needling, dermaplaning, etc.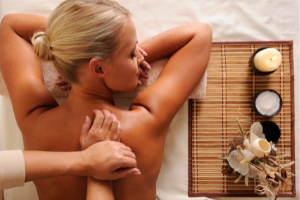 Location: Address: 131 Defuniak St, Santa Rosa Beach, FL 32459 
This massage spa has been operating for over ten years, so you know they provide high-quality service and spa offerings. They also host yoga classes in Seaside! 
Spa services include: Deep tissue, Swedish, and couple's massages, etc. 
Location: 63 Main St, Rosemary Beach, FL 32461 
Head to Spa Pearl and experience a replenishing world of health, wellness, and relaxation. For a unique experience, they offer four private poolside treatment rooms! 
Spa services include: Illuminating hand treatment, neck/décolleté treatment, mother's massage, 25-minute express treatments, etc.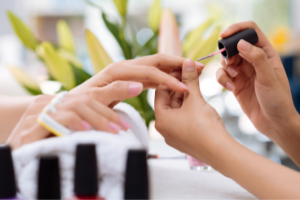 Location: 4000 S Sandestin Blvd, Miramar Beach, FL 32550 
Serenity by the Sea is proud to offer an immersive spa experience. They encourage guests to come in early before their appointment and take advantage of the spa amenities, such as microfiber robes, healthy snacks, fresh juices and teas, and more. 
Spa services include: Massages, manicures, pedicures, hair services, makeup, etc.
Unwind and Relax at Adagio
When it comes to the best vacation rentals in 30A, nothing compares to Adagio. Our South Walton condos offer Gulf Coast and poolside views that will make you fall in love. Each property ranges in size and shape, so it's easy to find the perfect vacation rental for you.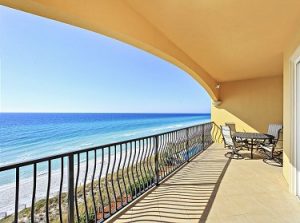 Plus, our convenient location keeps you close to all the best attractions in the area, including the best 30A spas. Whether your idea of relaxing includes visiting beaches, going paddleboarding, or enjoying a delicious meal out, you'll find it here.
Check our availability and book your serene stay with us today.