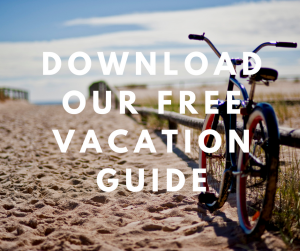 Traveling to scenic 30A in Florida is an unmatched experience for your senses. Your eyes can marvel at the beautiful landscape while your ears listen to the smooth swell of waves. Now all you need is food to tantalize your tastebuds! Here, everywhere you turn you can enjoy delicious seafood and other Gulf Coast specialties at many top-notch restaurants near Blue Mountain Beach. Read on to learn more about these fabulous eateries and start planning your visit today! 
Are you looking for more help planning the perfect beach getaway? Take a look at our complimentary Vacation Guide! It features lists of the best outdoor activities, attractions, events, and restaurants on 30A.  
Check Out These 
Restaurants Near Blue Mountain Beach
Whether you're looking for a laidback atmosphere, upscale coastal cuisine, or happy hour at a beach bar, you're sure to satisfy all your cravings at these amazing restaurants near Blue Mountain Beach.    
Shunk Gulley Oyster Bar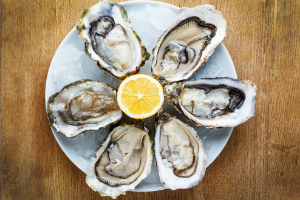 Are you a fan of oysters? Shunk Gulley will be your favorite spot! This seafood restaurant offers a casual atmosphere and live music in the panoramic bar area. For dinner, we highly recommend garlic parmesan oysters and shrimp and crab soup. Make sure you leave some room for dessert—the key lime pie is to die for!  
Cafe Thirty-A 
Cafe Thirty-A is a trendy café located along the famous 30A highway. Since opening in 1995, this eatery is a popular spot for dinner dates and stylish nights out. You can eat high-quality food in a joyful atmosphere that will make you feel right at home! The menu features seafood classics with a modern twist, such as sesame-crusted yellowfin tuna, lobster truffle mac 'n cheese, and shrimp linguini with white wine butter. Cafe Thirty-A also offers a top-notch wine list, so don't hesitate to order a glass or a bottle!  
Louis Louis 
Are you looking for an exotic and laid-back place to spend the evening? If so, Louis Louis is the place for you! You'll fall in love with the red lighting and eclectic atmosphere inside, and the scenic patio outside is full of twinkling lights and tropical details! Order yourself a delicious cocktail like the cucumber basil martini, or Louis pear martini, and take some time to go over their fabulous menu. We highly recommend the griddle pork tenderloin steak and crab cakes!  
Stinky's Fish Camp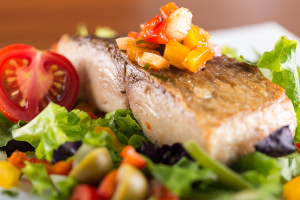 If you're craving fresh, locally sourced seafood from the Gulf of Mexico, then head over to Stinky's Fish Camp. They offer an amazing selection of oysters; all prepared in unique ways (trust us and try the smoked Gruyere and bacon oysters). We also recommend trying the delicious signature entrees featuring mouthwatering Gulf-caught fish, Po-boys, and shrimp and grits.  
Vue on 30A 
Vue on 30A, like the name suggests, is home to some of the best views on 30A. Picture yourself watching the sunset over the ocean, sipping on hand-crafted cocktails, and enjoying a premier culinary experience. Sounds dreamy, doesn't it? Plus, if you love golfing, you'll be glad to know the restaurant is located on one of Santa Rosa's top golf courses: The Santa Rosa Beach Golf and Beach Club!  
More Restaurants in 30A
Marina Bar and Grill (Miramar Beach)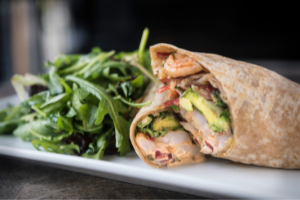 The Marina Bar and Grill is located at the Sandestin Resort at the Baytowne Marina and offers diners gorgeous views of the Choctawhatchee Bay. The menu features an extensive list of appetizers, salads, sandwiches, wraps, and more. Don't forget to check out their daily specials board with local dishes.  
The Beach House (Miramar Beach)
When you choose to dine at The Beach House, there's no bad seat in the house. This fun-filled establishment is one of the best Sandestin restaurants for stunning Gulf views. You'll be able to gaze out at the white sand beach and that famous emerald-colored ocean as you sip a frozen drink and choose from a selection of entrees, including fish tacos, seared Gulf grouper, or a crab cake sandwich. After your meal, you can walk straight out onto the beach to enjoy your day along 30A.  
Slick Lips Seafood & Oyster House (Miramar Beach)
One of the best restaurants on 30A for seafood, Slick Lips, is in the beautiful Baytowne Wharf and serves only the most delicious local fish and oysters. You can choose to sit at the oyster bar and shuck the night away or enjoy your meal at a sit-down table. Don't forget to order the smoked tuna dip and chargrilled oysters as starters for the table.  
Unwind at Your Adagio Rental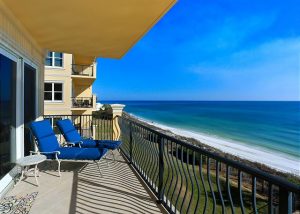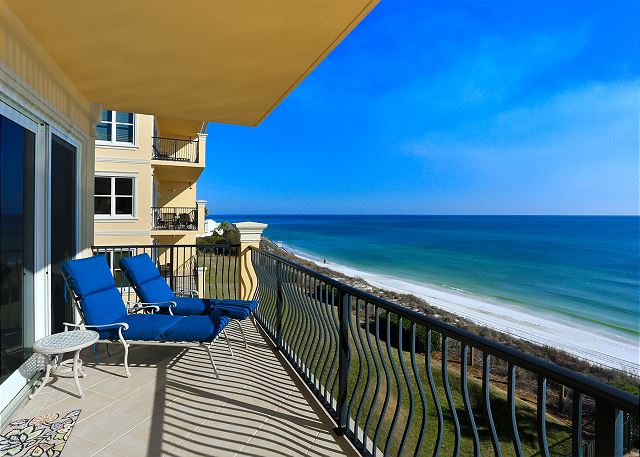 After a delicious meal at one of these Blue Mountain Beach restaurants, come back and relax in your luxurious Adagio vacation rental! Our units are beautiful, comfortable, and spacious. You can experience an elegant atmosphere, modern amenities, and breathtaking views of the ocean all in one place!   
Browse our selection of Blue Mountain Beach condos to see which one you prefer! No matter which unit you choose, you'll always be close to all the best 30A beaches, including Blue Mountain!