When was the last time you went on a getaway with your best gal pals? Whether you're celebrating a 30A bachelorette party, birthday, or are just craving some quality time, a girls' getaway to 30A is always the best move! Read on to discover how you can have a fun-filled adventure with your besties.  
To learn even more about having the best beach escape along Scenic Highway 30A, download our complimentary Vacation Guide! 
8 Things To Do on a
Girls' Getaway to 30A
30A is the perfect spot for an unforgettable girl's trip! Start planning your five-star bucket list today! 
Do you want to cruise along the scenic streets in style? 30A is a 20-mile-long stretch of pristine beaches. Why not ride along with it on an electric bike? It's a fun-filled way to explore the area while remaining environmentally friendly. How cute would your 30A bachelorette party by zooming down the road with matching t-shirt or harts?!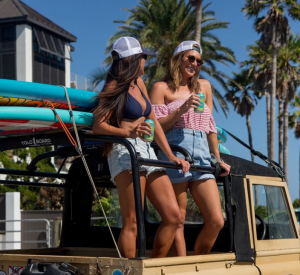 Discover your new favorite brew at Grayton Beer Company in Santa Rosa Beach. Visit the taproom and enjoy over 20 craft beers, darts boards, cornhole, and oversized Jenga. The brewery is child and pet-friendly, so your whole crew can come along no matter who that includes. 
You'll find an abundance of live music to listen to throughout 30A. Rosemary Beach is home to top-notch music venues, including the Town Hall, St. Augustine Green, Eastern Green, and Western Green. 
Unwind with a day of pampering and visit one of the top-notch local 30A spas. Whether you're looking for skincare, massages, or nail care, these spas have got you covered. Plus, if you're visiting 30A for a special occasion like a wedding, birthday, or 30A bachelorette party, they will make sure you're looking your best! 
Paddleboarding is a fun and exciting water sport that's sure to spice up any vacation. Choose from different paddleboard rental companies or sign up for a tour with a fun-filled tour company.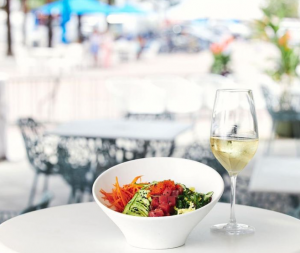 45 Central is a bar and restaurant unlike any other! Treat yourselves to hard-to-find specialty wines that pair wonderfully with seasonal plates of fresh, local ingredients. The delicious menu includes everything from sushi to flatbreads to dumplings to salad.
You and the girls will have a blast when you spend the day at Alys Beach. The beach town is home to stunning architecture and stark white facades, similar to scenes you'll find in Greek villages. Alys Beach is truly a luxurious escape from everyday living, from its iconic palm-lined entry to secluded courtyards and green spaces. 
Of course, your vacation will be filled with many days spent at the beach. Why not switch things up and visit a natural spring? The Florida panhandle is home to many dazzling natural springs, and the ones closest to 30A are at Morrison Springs County Park and Ponce de Leon Springs State Park.  
Enjoy Your Stay in a Beautiful Vacation Rental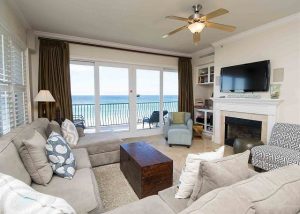 Are you ready to have a blast in 30A?! Stay in one of our stunning vacation rentals at Adagio. You and the girls will love our units with private patios and balconies overlooking the Gulf or our resort-style pools. We offer both three and four-bedroom units perfect for group getaways. From a 30A bachelorette party to a quite ladies retreat, we have you covered.