The spring season is upon us, and it's time to treat yourself to a well-deserved vacation along the Emerald Coast. With warm weather, scenic beaches, unique eateries, fun-filled events, and a plethora of outdoor activities, you can't beat spring in 30A!  
Book your 30A luxury vacation home with us at Adagio and start looking forward to an unforgettable escape along the beautiful Highway 30A. Don't forget to take advantage of our free area Vacation Guide!  
Make the Most Out of
Spring in 30A
Whether you're vacationing along the Gulf Coast for spring break with your friends or embarking on a family vacation, you'll have a fantastic visit during spring in 30A!  
Bike Ride Along
Timpoochee Trail
Nothing beats riding your bike near the beach and feeling the ocean breezes blow through your hair. One of the most popular bike trails is the Timpoochee Trail. The 18.6-mile stretch is paved, flat, and covers the entire length of 30A! Some exciting sights you can see along the trail include the filming location of the Truman Show in Seaside and lots of vast dune lakes, which are mostly found along the shores of New Zealand.  
Take a Day Trip to Ponce de Leon Springs State Park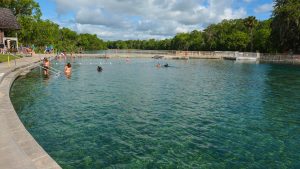 If you want to get outside to breathe in some fresh air, get a little bit of exercise in, and visit a natural spring, take a day trip to Ponce de Leon Springs State Park. For just $4 per vehicle, you can enter the park where the water temperature remains a constant 68 degrees Fahrenheit year-round. In addition to taking a dip in the cool, clear waters of these immaculate springs, visitors can enjoy a leisurely picnic, go fishing for catfish, or walk along two self-guided nature trails through lush forests.  
Have the Best Beach Day Ever
If you're vacationing along 30A, you must love the beach. Luckily for you, the highway is home to 16 quaint beach towns with pristine sugar-white sand beaches. Some of our favorite beaches to visit are Rosemary Beach, Grayton Beach, Santa Rosa Beach, and Blue Mountain Beach. Blue Mountain Beach is known for its high elevation and stunning landscape, and it's one of the best places to take a dip in turquoise waters. Santa Rosa Beach is perfect for those seeking outdoor adventure, kayaking is a popular activity here.  
The Best
30A Vacation Rentals
Await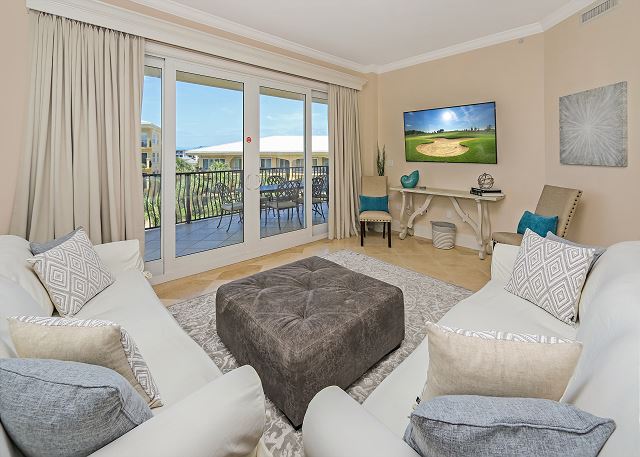 If you want to wake up to spectacular views of Florida's Gulf Coast each morning during your vacation, stay with us at Adagio! We offer the largest inventory of condominiums, each with its own unique charm and first-class amenities. Plus, all of our guests will love having access to our sparkling resort-style pools. Check our availability and book your stay with us today!