A couple of weeks ago, we helped you decide between Santa Rosa Beach and Rosemary Beach for your next vacation on 30A. Now, we're doing a new comparison! What if you had to choose between Santa Rosa Beach and Destin? These two might not be very far apart, but they offer completely different experiences. So, are you ready to decide which one's made for you and your family? Let's get into it!
No matter which one you choose, you can always download our free 30A Vacation Guide! Inside, we compiled some of our favorite local recommendations for restaurants, shops, museums, events, outdoor activities. You don't want to miss any of them!
Are You More Santa Rosa Beach or Destin?
Santa Rosa Beach
Did you know Santa Rosa Beach is one of Florida's best-kept secrets? Indeed, this lovely beach community is one of the top destinations in the state — especially on 30A. If you're dreaming of a scenic and laid-back family vacation, look no further than Santa Rosa Beach. There, you can relax on the beach, build sandcastles with your little ones, and eat at some of the best restaurants on 30A. Cafe Thirty-A is one of our all-time favorites and offers a great selection of seafood in a homey and elegant atmosphere. Do you love to play golf during your spare time? You'll be delighted to know that Santa Rosa Beach is also home to some of the most beautiful courses on 30A. The Emerald Bay Golf Club is one of the most prestigious out there and offers a peaceful atmosphere as you swing the ball with views of the bay in the distance. 
Destin
If you'd rather spend a romantic vacation on 30A, then Destin is an excellent destination. After all, it offers some of the most breathtaking views of the Gulf in the area, so why not take advantage of it? Surprise your better half with a romantic sunrise walk on the beach, go on a hike through the nearby St. Andrew's State Park (even pack a picnic!), then head over to Serenity By the Sea Spa for a couple's massage. You can then unwind at the Destin Harborwalk and catch dinner with a cocktail before returning to your cozy home at Adagio.
Here's Why You Should Always Choose Adagio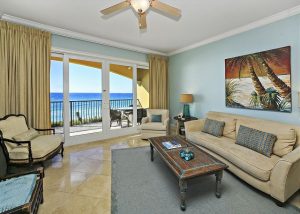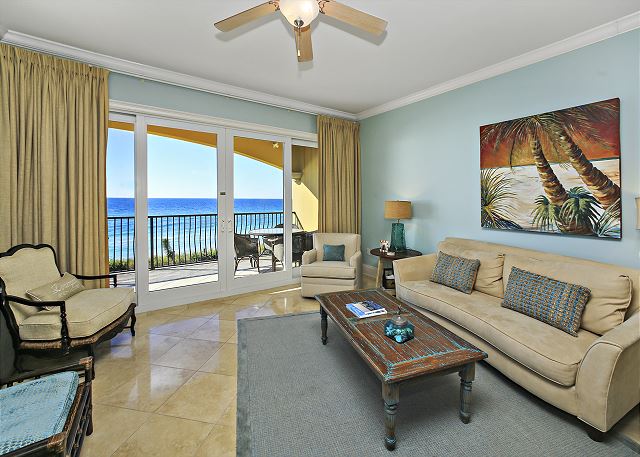 Now that you have a better idea of which destination is more to your liking, it's time to pick a place to stay. Adagio is one of the top vacation rental providers on 30A, and it's for good reasons. Discover our high-end and family-friendly selection of apartments today and get ready to book the one you prefer. They all come with stunning views of the Gulf or the pool and feature modern amenities as well as beautiful decor. Did we mention you also get access to a gym, grill areas, and you're minutes away from the beach? You really can't hope for a better place to make everlasting memories with your loved ones.