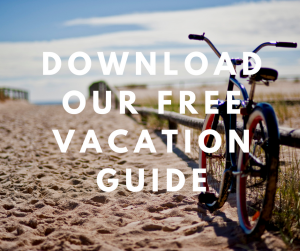 Attention golf lovers! If you are looking for the top Santa Rosa Beach, FL, golf courses, we've got you covered! Practice your swing in between beach sessions, and discover the best golf courses near your Adagio rental. Whether you are looking to step up your game or enjoy the game in the gorgeous scenery, you will find what you need in 30A. Don't wait another second! Pack your equipment, grab your bags, and get ready for the ultimate golf vacation!
Also, don't forget to download our free Vacation Guide! It has all the local recommendations you need to spend a stress-free vacation: restaurants, events, shops, outdoor activities, and more!
Swing Your Best Shot at These 3 Santa Rosa Beach, FL, Golf Courses
Santa Rosa Golf & Beach Club
The Santa Rosa Golf and Beach Club has everything you expect to find in 30A: pristine beaches, lush greens, and jaw-dropping landscapes. This 18 holes course is called of the purest in the Florida Panhandle by Golf Magazine and also ranked as one of the best places to watch the sunset by the readers of Destin Magazine. After playing all afternoon, stick around for an exquisite dining experience with 30A's best view of the Gulf at Vue on 30A!
Emerald Bay Golf Club
Emerald Bay is another great spot for golf lovers in 30A. This prestigious course stands between Destin and South Walton, along the shores of the Choctawhatchee Bay. Peace and tranquility are two things you are sure to find while you play. Picture endless greens, lush trees surrounding you, and the soft breeze coming from the bay. You can even book tee times online! Note that prices tend to go down the later you make your reservation. It starts at $129 before 11 a.m., $99 afterwards, then $79 after 2 p.m., and $59 after 4 p.m. Children 17 and under have a fixed price of $49. The dress code is fairly minimalist: no denims are allowed, and collared shirts are required.
Camp Creek Golf Club
This one is for both golf and nature lovers. Camp Creek is located in the gorgeous area between Highway 98 and 30A, where the emerald waters meet the white-sand beaches. It's the perfect location for those wishing to challenge themselves. Indeed, the terrain is hardly ever flat! Play along the rolling hills and measure yourself against the beauty of the scenery! The golf course also features a wide variety of wildlife, which gives it its natural look, including inhabitants of wetlands! Since its opening in 2001, the course has received many awards, several of which included it in Golf Digest "America's 100 Greatest Public Courses".
Get Pampered Like a Champion in Our Adagio Rentals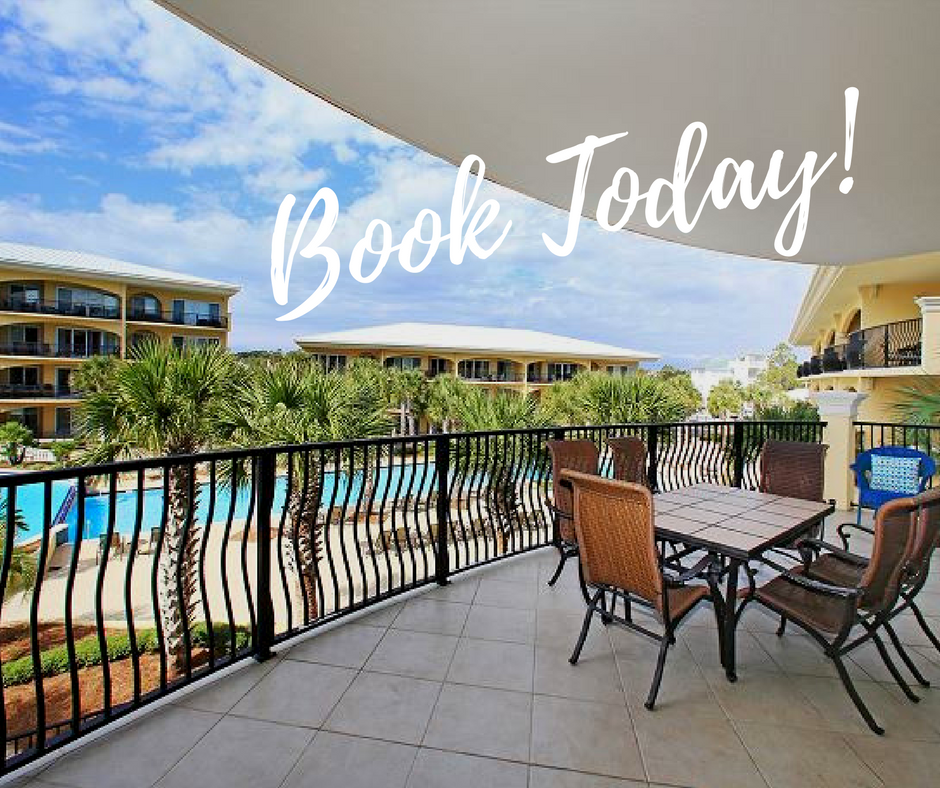 Have the time of your life playing golf on these beautiful courses, and come back to a comfortable Adagio home when you're done! Our stunning and upscale units are the best place for you to spend your vacation, whether you are with your significant other or your family!
Our Adagio D-205 unit has magnificent views and modern amenities. Take your family on a fun adventure and make yourself at home in this fully furnished apartment. Relax with a glass of white wine on the balcony or cool down in the magnificent pool below! This condo can sleep up to eight people and offers a jetted tub to spend a relaxing evening in! Best of all, it's close to all the best 30A beaches (like Grayton and Seaside) as well as delicious restaurants if you don't feel like cooking!