Brace yourself, because you're about to live an unforgettable experience during your next vacation in 30A! For adrenaline seekers and nature lovers, diving in the Florida Panhandle is one of the most exciting activities out there. Enter an underwater world full of wonders, where the deep ocean is your new home, the fish and corals your neighbors, and where you can explore old shipwrecks like a real Indiana Jones! Don't wait another minute! Read on to find out about diving in the Florida Panhandle and start planning your trip today!
Have the time of your life diving in the Florida Panhandle and explore the wonders of the 30A region! Download our free Vacation Guide and get all the best local recommendations that will make your trip even better. This tool has helped many travelers cut their planning time in half, and we want the same for you! After all, who's got time to stress about these things when they are on a holiday in the sun?
The Top 3 Reasons You Should Experience Diving in the Florida Panhandle
To Discover a Diverse and Beautiful Region
Florida Panhandle region is known worldwide as a top scuba diving destination. Between gorgeous landscapes and rich wildlife, it's the perfect environment for the best diving experience of your life. The waters of the panhandle are calm and clear, and the beaches wide and long, giving the impression they never end! On your underwater adventure, you get to discover the unseen seaworld featuring coral reefs, fish habitats, sand plains, and various species such as lobsters and groupers!
Tip: Diving in the panhandle is all year round, with conditions being at their best between May and September.
Florida Panhandle Shipwreck Trail
The Florida panhandle has a lot of diving trails you can try. Between the Tanks and the Destin Bridge Rubble, the Chevron Oil Rig or even the Crystal River, there is one trail that outshines them all: the Shipwreck Trail! Explore twelve spectacular shipwrecks as you swim with the fish and prepare for the experience of a lifetime! Learn about each shipwreck's story and get your diving passport to help you navigate the different sites and bring those memories home with you! Passports are available at participating trail partners shops. Some shipwrecks are tugboats like the Miss Louise off the shores of Destin, some are supply vessels and minesweepers like the Black Bart and USS Accokeek, you can also see a historic steamer as well as the USS Oriskany, an aircraft carrier off Pensacola.
To Spice Up Your Vacation
There's nothing like relaxing on the beach on a hot summer day with a cold cocktail in hand, but if you want to add some thrills to your vacation, diving is the perfect activity for you! Not only do you get to enjoy more wonderful views of the area you are staying in, but you also get out there and live the adventures you've always dreamed about! Whether you are a solo traveler, a couple on a romantic getaway, or a family with children, diving in the Florida panhandle is a lot of fun!
Complete Your Stay at Adagio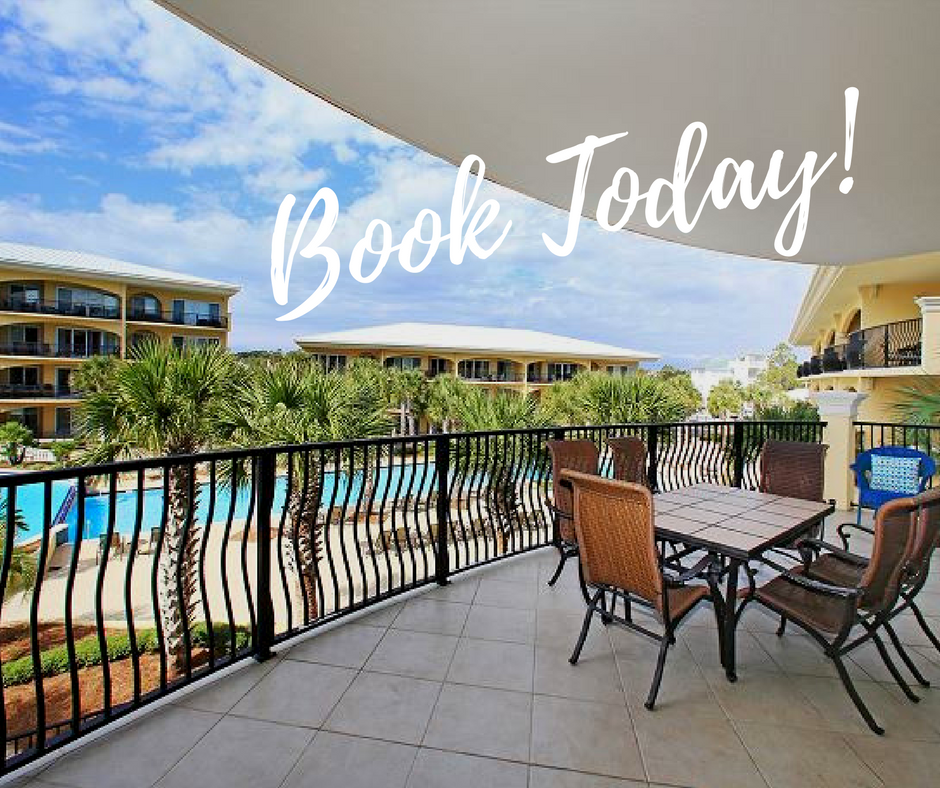 Have the time of your life diving in the Florida Panhandle,and come back to a comfortable Adagio home! Our elegant and upscale units are the best place for you to spend your vacation, and a top spot to get you close to the best diving locations!
Book our Adagio D-205 unit and enjoy magnificent views and amenities. Take your family on a fun adventure and make yourself at home in this fully furnished apartment. Relax with a glass of wine on the balcony or cool down in the magnificent pool! The condo sleeps up to eight people and offers a jetted tub to spend relaxing evening in! Best of all, it's close to all the best 30A beaches (like Grayton and Seaside) as well as delicious restaurants!
Book your stay today and get ready for your dream vacation in 30A!