Nestled along the scenic Gulf Coast of Florida, the 30A area is renowned for its stunning beaches and pristine natural beauty. Beyond the shoreline, a network of 30A trails awaits, offering outdoor enthusiasts a chance to immerse themselves in the area's diverse ecosystems and picturesque landscapes. There is an abundant opportunity for visitors to enjoy the great outdoors during their Adagio 30A vacation. Exploring a trail is an excellent option for your vacation itinerary. It is also an activity that can be enjoyed year round by all ages and skill level.
Download our FREE vacation guide for more awesome planning information.
In this blog post, we invite you to lace up your hiking boots, hop on your bike, or simply take a leisurely stroll as we explore the different walking, biking, hiking, and multi-use trails that grace the 30A area.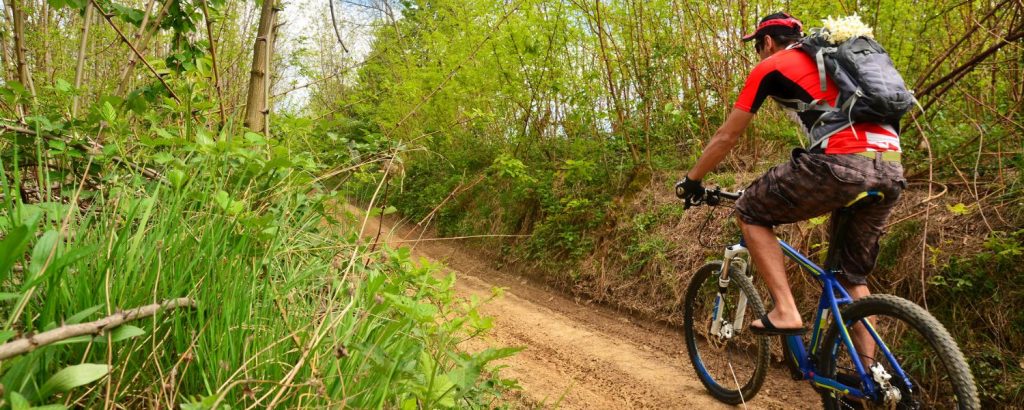 30A Biking Trails
Timpoochee Trail
Spanning along scenic Highway 30A, the Timpoochee Trail is a paved path for walkers, joggers, and cyclists that meanders through charming coastal communities. This bike-friendly trail offers stunning views of the Gulf of Mexico, access to beautiful beach towns, and opportunities to stop and explore local shops and restaurants along the way. To experience the full 36.8 miles (round-trip), this trail is best explored by bike.
Point Washington State Forest Trails
For off-road biking enthusiasts, the Point Washington State Forest Trails offer three to ten miles of unpaved looped trails winding through picturesque forests and wetlands. With various difficulty levels and trail options, bikers of all skill levels can find a 30A trail here that suits their preferences. The state forest is open from sunrise to sunset and requires a $2 day pass that can paid at the trail head via the honor system.
Please note that Florida state law requires any under the age of 16 to wear a properly fitted bicycle helmet. For the safety of all cyclists, helmets are highly recommended for everyone.
If you need assistance with bike rentals, click here.
30A Walking Trails
WaterSound Trail
This extensive 5-mile trail system in the WaterSound Origins Community provides opportunities for walking, jogging, and biking. With beautifully landscaped paved & gravel pathways, picturesque bridges, and scenic views, these multi-use trails offer something for everyone. It is a convenient from between neighborhoods to shopping and dining.
Seaside Central Square
While not a dedicated trail, the pedestrian-friendly streets and pathways of Seaside's Central Square provide a charming atmosphere for leisurely walks, allowing visitors to explore the vibrant community, unique shops, and lively events.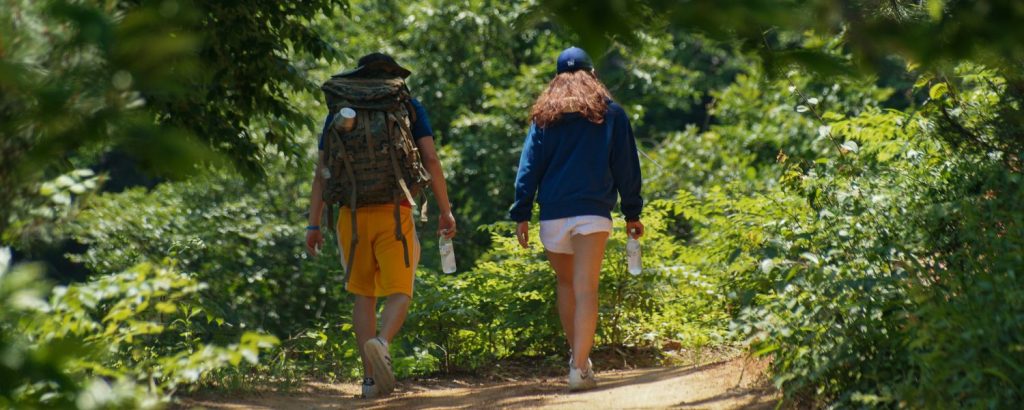 30A Hiking Trails
Grayton Beach Nature Trail
Grayton Beach State Park features a diverse trail system that allows hikers and bikers to traverse coastal dunes, pine forests, and salt marshes. The Grayton Beach Nature Trail is a 1-mile scenic trail that offers glimpses of wildlife and showcases the unique natural features of the area. This includes Western Lake, a rare coastal dune lake which can only be found in a few places throughout the world. There is along a 9-mile round trip trail for hikers and bikers who prefer a challenge. Trail maps can be found at the park office.
Deer Lake State Park Trail
Located between Grayton Beach State Park and Watersound Beach, Deer Lake State Park offers a peaceful hiking experience. Follow the trails that wind through the park's diverse habitats, including coastal dunes, wetlands, and rare coastal dune lakes. This is a 1.5 mile nature trail located across from the park entrance.
30A Multi-Use Trails
Topsail Hill Preserve State Park Trail
Known for its breathtaking dune lakes and pristine landscapes, Topsail Hill Preserve State Park offers a selection of over 15 miles of marked trails within the park. The Morris Lake Trail and Campbell Lake Trail are ideal for walkers and provide serene routes through the park. The are also bike trails and hiking trails in the park. Bring you sunscreen & bug spray, pick up a trail map at the ranger station, and soak in the natural beauty of the area. The state park is open from 8:00am until sundown, 356 days a year and requires a small admission fee.
Longleaf Pine Preserve Trails
Situated near Santa Rosa Beach, the red and blue trails of Longleaf Pine Preserve take you through a beautiful pine forest, where you can admire towering longleaf pines and observe various bird species. The trails are well-marked and offers a tranquil setting for a peaceful walk. Enjoy the 7-mile loop of the red trail, which begins at the west entrance of the preserve. The blue trail is accessible via the east entrance and is 6 miles long. These trails are open for hiking, biking and horseback riding.
30A trails in our area offer a gateway to explore the natural wonders and scenic beauty that this coastal region has for you to experience. Whether you prefer a leisurely stroll, an exhilarating bike ride, or a challenging hike, there's a trail for every outdoor enthusiast (or novice). Lace up your shoes, grab your bike, or set out on foot as you embark on a journey through the diverse landscapes and breathtaking views of the 30A area. Let these trails be your guide to discovering the hidden gems and unforgettable moments that await along the pathways of nature.