Nothing goes together quite like Independence Day and a beach vacation. Here in 30A, we don't mess around when it comes to celebrating this summertime holiday. Book your vacation with us at Adagio and start planning out how you'll celebrate the 4th of July in 30A.   
There's always something exciting to do on Florida's Emerald Coast! Download our free area Vacation Guide to learn about Fourth of July celebrations and other events, plus the best activities, attractions, restaurants, and more! 
Make the Most Out of the
4th of July on 30A
If your summer vacation falls over the 4th of July on 30A, you're in luck! There are lots of fun-filled Independence Day celebrations for you to enjoy!    
Monday, July 4, 2022, at 9 p.m.  
Head to Destin Harbor on July 4th and watch the fireworks show set off from West Jetties Beach. The show lasts for about 15 minutes and can be seen best from Norriego Point or on the boardwalk. Parking is limited, so we recommend arriving early or eliminating the hassle and taking the Destin Water Taxi.   
Note: On every Thursday night during the summer from Memorial Day through mid-August, Destin Harbor sets off fireworks from a barge between Harborwalk Village and West Jetties Beach. Even if you're not visiting during the holiday, you can still watch beautiful fireworks!   
Monday, July 4, 2022, from 6 p.m. to 9:15 p.m.  
If you want to spend the day with the family in Baytowne Wharf, you'll love this festive event. Admission is free, and kids can enjoy live music, face painting, crafts, balloon sculpting, and more! Plus, you can enjoy 4th of July concerts on the main stage all day long!   

Monday, July 4, 2022, at 9:15 p.m.  
The Baytowne 4th of July Fireworks are a spectacular sight to be seen. Each year, they set off fireworks between the Village and Baytowne Marina. This show takes things up a notch as they synch the fireworks to a music soundtrack, which is played throughout the Village.   
Note: The Village of Baytowne Wharf is located inside the private gated community of Sandestin Golf and Beach Resort in Miramar Beach, but Baytowne Wharf is always open to the public. 
Another Note: Every Tuesday night during the summer from May through August, Baytowne Wharf sets off fireworks. These five-minute shows make Tuesday evenings a bit more exciting!   
Monday, July 4, 2022, at 8:45 p.m.  
Get set up anywhere along the water downtown in Fort Walton Beach Landing and enjoy a fantastic 4th of July celebration. The town sets off fireworks from a barge over the Santa Rosa Sound.   
Monday, July 4, 2022, at 9 p.m.  
If you want to watch the only fireworks display set off directly on the Gulf of Mexico beach, head to Sandestin and watch the Hilton fireworks show. This impressive show lasts for about 10 minutes, and you can watch it from anywhere on the surrounding beaches or get close to the launch spot. The hotel also hosts live music and entertainment for children throughout the day. 
Rosemary Beach
Summer Concert Series
Monday, July 4, 2022, at 6:30 p.m. 
Sink your toes in the sand and get ready to listen to awesome music on the beach this summer! The Summer Concert Series at Rosemary Beach returns this year on Monday nights. Shows are held on St. Augustine Green in Rosemary Beach. Bring your chairs and blankets and enjoy the night. Each week there is a different show—so catch as many as you can!    
Celebrate in a Fantastic Vacation Rental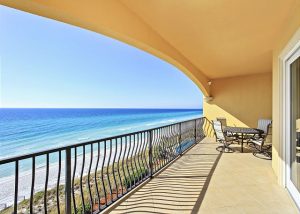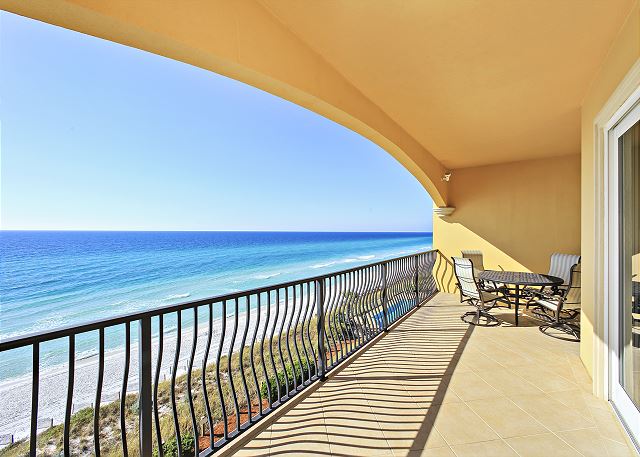 Where will you reside during the 4th of July on 30A? If you're looking for five-star vacation rentals, look no further than Adagio! We're conveniently located in Santa Rosa Beach, keeping you close to all the best things to see and do in the area. Plus, all our properties have private patios or balconies, where you might be able to catch a glimpse of some fireworks!