If you need a change of scenery and escape from your everyday life, there's no better remedy than the beach. Between the sunny skies, crashing waves, warm sand, and relaxing lifestyle, you'll feel better in no time. If you're searching for more opportunities for wellness in 30A, we've got you covered! There are many additional ways to make the most out of your stay here.  
No matter how you spend your time in 30A, you'll make memories you'll never forget. Take a look at our complimentary Vacation Guide to discover the area's best restaurants, activities, and attractions.  
The Best Opportunities for Wellness in 30A
Serene Spas
Go ahead, treat yourself to a spa day—you deserve it! 30A is home to many locally-owned spas that will leave you feeling like a brand-new person. From massages to facials to nail services to acupuncture, these 30A spas have it all!  
Location: 32461, 8 Georgetown Ave, Rosemary Beach, FL 32413

 

Services include: Cupping massages, HydraFacial restoring treatments, butter rum sugar body scrubs, sound bowl therapy, etc.

 
Location: 2930 W County Hwy 30A Suite 110, Santa Rosa Beach, FL 32459

 

Services include: Clarifying facials and body treatments with

essential oils

, chemical peels, waxing, micro-needling, dermaplaning, etc. 

 
Location: 156 N County Hwy 393 Unit 5,

Santa Rosa Beach

, FL 32459

 

Services include: Acupuncture, holistic medicine, cupping,

hair tissue mineral analysis

,

flower essence

consultations, etc.

 
Yoga Classes and Studios
Whether you're an avid yogi or just want to try something new, practicing yoga is a fantastic way to channel your inner Zen and make stress melt away.  
Location: 3906 U.S. 98 West, Unit #1, Santa Rosa Beach, FL 32459

 

Services offered: Vinyasa Power Flow, Smooth Yoga Flow, beach yoga classes, yoga basics, etc.

 
Location: 12805 US Hwy 98 East L 101 30avenue Shopping Center, Rosemary Beach, FL 32461

 

Services offered: Hot Yoga, Yoga Sculpt, Gentle Yoga, Slow Flow, Barre, etc.

 
Location: 2052 W County Hwy 30A r201, Santa Rosa Beach, FL 32459

 

Services offered: Private yoga classes, private yoga parties, kids' yoga, self-protection seminars, etc.

 
Outdoor Adventures
Reconnecting with Mother Nature and getting your body moving is sure to make you feel better all around. 30A has lots of opportunities for outdoor activities! 
Unwind in a Luxurious Vacation Rental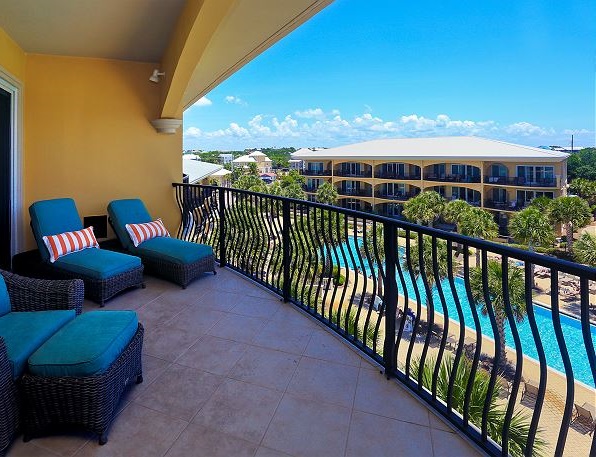 If you want to experience top-notch relaxation and luxury during your stay in 30A, stay with us at Adagio. All our properties are beautifully decorated and feature stunning Gulf Coast or pool views. You'll fall in love with the private balconies, where you can enjoy a morning cup of coffee or an evening glass of wine. Plus, if you want a relaxing day without traveling far, just visit our sparkling pool and take a dip or lounge on a chair and work on your tan.  
We'd love to host you during your 30A getaway. Browse our vacation rental inventory and book your stay with us today!