When you think of autumn, you might start picturing golden leaves, cups of hot chocolate by the fireplace, and bulky coats. Have you ever imagined yourself on a serene beach reading your favorite book while listening to crashing waves? Book a stay along the Gulf Coast of Florida this summer, and this is what you'll be looking forward to! Here is what else you can look forward to during fall in 30A.  
Do you want to know why 30A is so popular for vacations? Check out our Free 30A Vacation Guide! It features the best 30A events, restaurants, outdoor activities, beaches, attractions, and more.  
Get the Free 30A Vacation Guide 
All About a Fun-Filled
Fall in 30A
The fall season is one of the best times to visit 30A—without a doubt! You can enjoy beautiful weather, fewer crowds, lively events, and many memories you'll never forget.  
Top-Notch Weather
30A in October and September are some of the best times to visit the area. In September, rates begin to lower right away after Labor Day weekend. This means you can enjoy warm beach days without the massive summer crowds!  
There are even fewer tourists in October, and the air is still warm enough to enjoy days on the sand. You can even go swimming! Plus, sunsets are more gorgeous than ever during this time of year.   
Unbelievable Sunsets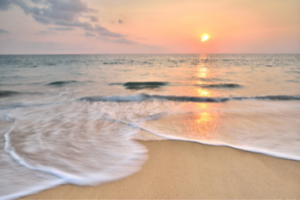 30A is always filled with breathtaking sunsets, and autumn definitely doesn't fall short! Unwind from the day by tipping your toes in the sand and watching the sun fade into the sky. We have some personal favorite spots to enjoy sunsets along 30A.  
Designated beach by Adagio

 

Seaside Beach

 
Lively Local Events
There's always something fun happening here! From 30A festivals to live music at beach bars, excitement is around every corner.  
Lots of Things To Do Outside
When you visit 30A in fall, the air is still warm, and the sun is almost always shining! Take advantage of this, get outside, and reconnect with Mother Nature. Whether your idea of outdoor activities includes sipping on a cocktail at a beach bar or paddleboarding through the water, we've got you covered.  
Swim in the pool at Adagio

 
Plan Your 30A Stay at Adagio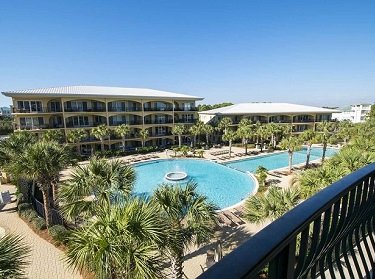 Now that you know how to make the most out of fall in 30A, it's time to start planning your getaway! Adagio is home to some of the most top-notch vacation rentals in the area, and we invite you to stay with us. Whether you're traveling alone, as a couple, or with a group, we have the right property for you. Plus, we offer fantastic amenities, including an expansive pool, designated beach area, bike rentals, exercise equipment, private balconies, and more.