Vacationing is a costly affair. Think about it—you desperately need to take a break with the ones you love, but once you add up the costs, it can get pretty overwhelming. Lucky for you, we've considered that! Just because you're coming to 30A doesn't mean you need to spend recklessly. You can have all the fun you want and still save money. How? Well, the answer is in this blog! Read on to discover our favorite free things to do on 30A and plan the best getaway today!
Do you want to make your planning even easier? Download our exclusive, free Vacation Guide. That's right; it's free too! This great tool features some of our favorite recommendations for local restaurants, shops, museums, events, outdoor activities, and budget-friendly spots.
30A on a Budget: Our Favorite Free Things to Do in the Area
Free Options
Go to the Beach

It might seem like an obvious one, but enjoying the beaches of 30A is by far the best free thing to do here! Not only do you get to save money, but you can also enjoy some of the most breathtaking views of the ocean. Picture yourself walking barefoot in the sand, getting a lovely tan, playing volleyball with your loved ones, and dipping your feet in the turquoise water! The simple pleasures are often priceless.

Visit the Farmers Market

While buying anything at the Farmers Market will most likely cost you something, wandering around the stands is free! Start the day smelling the local fruits and vegetables, discovering unique crafts and art, and enjoying a stroll outside! 30A has several farmers market locations, including Palm Plaza, Sandestin, Pensacola Beach, Seascape Resort, and Rosemary Beach, so no matter where you're staying, chances are there's one close to you!

Explore the Surrounding State Parks

How about discovering the nature surrounding 30A? We're lucky enough to have several state parks you can enjoy during your stay. St. Andrews State Park, for example, features 1.5 miles of beach and gorgeous dunes overlooking the Gulf of Mexico. Enjoy a soothing walk in nature, and get ready to spot some seabirds, deers, and even alligators!
Budget-Friendly Options
Now, we know you don't expect everything on 30A to be free, but if you want to find great budget-friendly activities, we've got you covered. Take a look at our list below and add each of them to your bucket list!
Catch a Movie at Eden Gardens

If you want a fun night out, head over to Eden Gardens to watch a vintage movie! This local park offers a selection of free screenings every summer. The only thing you need to pay for is the park's admission ($4 per vehicle). Remember to bring along some chairs, blankets, and even coolers!

Hit the Best Food Trucks

30A is home to a remarkable collection of restaurants, most of which offer high-end cuisine and trendy atmosphere. However, if you want to find delicious food without breaking your bank account, food trucks are the way to go! Head to Seaside, where an impressive line of gourmet Airstream trailers awaits! Choose between BBQ, grilled cheeses, smoothies, hot dogs, and more!

Cook at Home When You Can

Though eating out allows you to experience the unique culinary scene on 30A, the cost can add up quickly compared to cooking at you rental. Head out to the grocery store and be your own chef if you don't have a specific restaurant in mind that you want to try out!
Save on the Price, Invest in Comfort!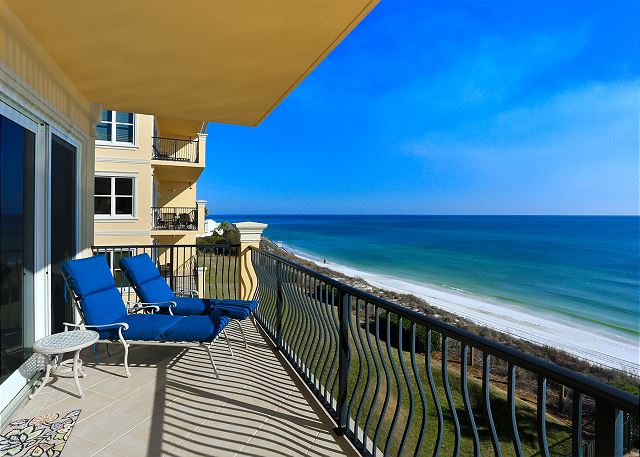 When looking for a place to stay on 30A, you want to find the best deal and the best comfort. After all, you need to feel at home but with some extras. Adagio offers just that. Discover our impressive selection of high-end condos and get ready to experience the Gulf right from your balcony!
Browse our selection today and pick the one that fits your needs! Whether you're traveling with your significant other or your whole family, we have something for you. The on-site amenities we offer are also part of the Adagio experience. After enjoying all these fun, budget-friendly activities all day, relax in the 15-foot hot tub, swim in our 1,700-square foot, heated pool with an infinity edge (overlooking the Emerald Coast). Or, have some fun at the 8,000-square foot pool with three tiers of fountains and waterfalls!