It's no secret that the best part of a beach vacation is enjoying the fresh sea air and spending time in the warm sunshine. However, when you're near the coast, there's always a chance that a rainstorm can come by. That doesn't mean the fun has to stop! We have a collection of exciting things to do in 30A when it rains.  
No matter what the weather is like, there's always plenty of fun to be had on the Emerald Coast. Golf courses, beaches, shopping, and dining are just some of the area's most popular attractions. Learn more in our free 30A Vacation Guide! 
Get Your Free 30A Vacation Guide 
Check Out the Best 
Things To Do in 30A When It Rains
See a Movie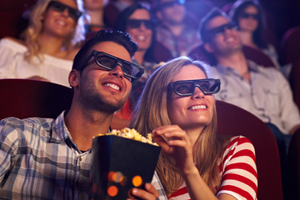 Never mess with the classics. When we think of rainy days at the beach, our minds immediately think about hitting up the movie theatre and checking out a new film. Whether you're young or old, this is a cherished activity by all.  
Go Shopping
If you can't spend your day soaking up rays on the beach, why not go shopping and pick up a souvenir to remember your vacation? Many top-notch shopping options in 30A will keep you entertained on rainy days.  
Play 
Arcade Games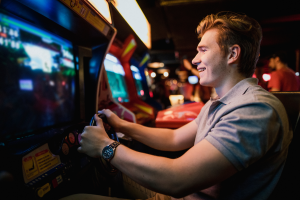 When the rain starts coming down, take refuge inside a thrilling arcade. Kids will love playing games and winning prizes, and adults will reconnect with their inner child. Plus, most of the 30A arcades have snacks and beverages, and some even have laser tag! 
Be a Bookworm
Sometimes when it's storming, all we want to do is cuddle up under a blanket and read a good book. Head to a local bookstore and browse the shelves for the perfect book for you. Plus, then you can enjoy your purchase on sunny days too while you're relaxing on the beach.  
Aim for a Strike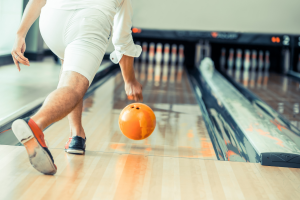 Another popular place to hang out during inclement weather at the beach is the bowling alley. 30A has a handful to choose from, so it's easy to find a convenient location. If you're wearing sandals, don't forget to bring socks with you to wear when you put on your bowling shoes!  
Cuddle Up in Your Adagio Rental
One of the best things to do when it rains in 30A is cuddling up and hanging out in your beautiful Adagio vacation rental. This is the perfect opportunity to watch TV, play board games, drink some wine, cook some snacks, or watch the rain fall from your private balcony. A rainy day is starting to sound not so bad, right?!  
Browse our expansive collection of 30A vacation rentals and find the perfect one for you. We can't wait to host you during your next beach getaway!