Are you planning a getaway to the Emerald Coast? You're in for a treat! This area never disappoints. With gorgeous beach communities and a plethora of family-friendly activities, shops, and restaurants, the fun never stops in 30A! We know that vacation planning can be stressful—it doesn't have to be, though! We've got you covered with our tips for planning the best beach vacation in 30A.  
In addition to these tips, be sure to take a look at our 30A Vacation Guide for local advice about the best things to see and do in the area. 
How To Plan the 
Best Beach Vacation in 30A
No matter what time of year you visit 30A, you're always in for a treat. Take the pressure of vacation planning off yourself with our helpful tips.  
Pre-Plan Your Activities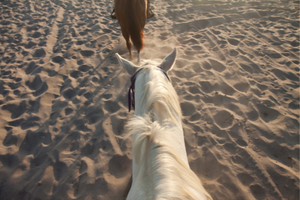 Why waste your precious vacation time searching the web for things to do when you can plan ahead of time? It's helpful to have a bucket list of things you'd like to do while you're here. Then, depending on the weather and what you're in the mood for, you can pick and choose from that list each day. Some of the most popular things to do in 30A include: 
Pack the Perfect Beach Bag
If you're planning a vacation by the coast, you probably plan to spend some lovely days at the beach. There's no bigger bummer than when you're all ready to head out for your fun-filled day, and you realize you must head to the store for something you forgot. Set yourself up for success and pack the perfect beach bag ahead of time: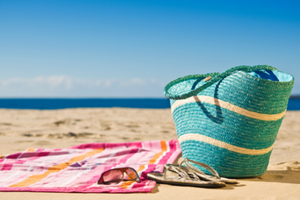 Bathing suits 

 

Beach towels 

 

First-aid kit 

 

Water bottles 

 

Snacks 

 

Beach chairs 

 

Sun hat 

 

Cooler  

 

Umbrella   

 

Sunglasses 

 
Sunscreen 

 
Books/magazines  

 

Cash 

 

Waterproof bag to keep your phone dry and sand-free 

 

Cover-ups  

 

Insect repellant 

 

Essential medications 

 

Lip balm with SPF

 

Headphones/speaker

 

Portable phone charger

 
Reserve Your Model Vacation Rental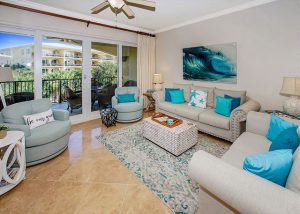 We know that when you're visiting 30A, there are a plethora of vacation rental companies to choose from. Stress less and stay with us at Adagio. As one of the best 30A resorts for families, we're conveniently located in Santa Rosa Beach and offer top-tier beach vacation rental properties. We provide fantastic amenities, including a hot tub, fitness facility, grilling areas, beach access, family-friendly community lawns, and beach gear rentals. Plus, all our stunning vacation condos are situated so close to the beach that you'll wake up every day to sunshine and refreshing sea breezes from Florida's Emerald Coast. You couldn't ask for anything more!