When visiting the stunning coastal region of Destin, Florida, it's impossible to resist the allure of nearby gems waiting to be explored. Just a short drive away, the charming community of WaterColor offers a perfect destination for a delightful day trip. Known for its picturesque scenery, inviting beaches, and vibrant atmosphere, there are so many things to do in WaterColor, FL. It beckons travelers seeking a blend of relaxation and adventure. Join us as we guide you through an unforgettable day trip from Destin to WaterColor, revealing the best attractions and experiences along the way.
If you are ready to starting planning your 30A getaway, get our free Vacation Guide.
Start your day in Destin, Florida
Before embarking on your journey to WaterColor, take some time to explore the beauty of Destin itself. Visit the iconic Destin Boardwalk, where you can indulge in fresh seafood, browse unique boutiques, and watch the fishing boats come and go. If you're an outdoor enthusiast, consider renting a kayak or paddleboard to explore the crystal-clear waters and stunning coastline.
Journey Along Scenic Highway 30A
Hop in your car and embark on a scenic drive along the renowned Scenic Highway 30A. This coastal road winds its way through charming beach towns and offers breathtaking views of the Gulf of Mexico. As you make your way towards Watercolor, make sure to stop at some of the picturesque beach access points to soak up the sun and dip your toes in the emerald-green waters.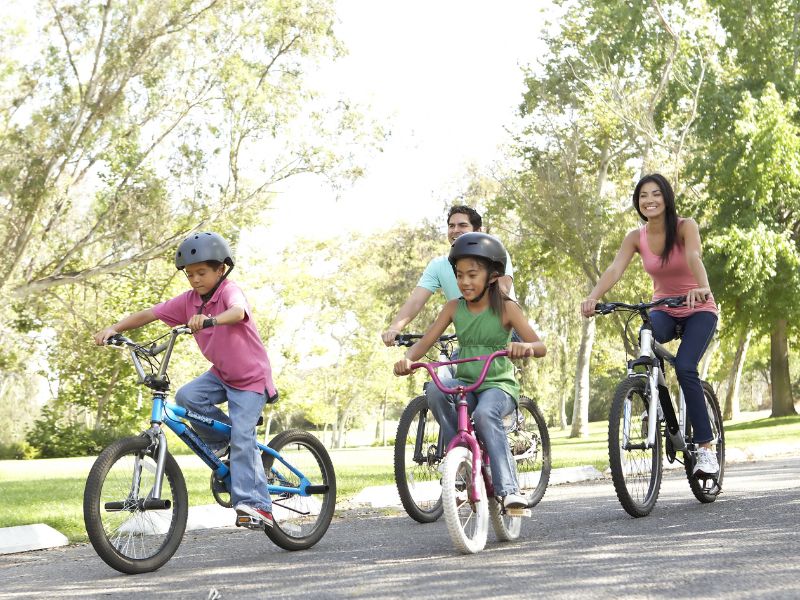 Explore WaterColor's Beaches
Arriving in Watercolor, prepare to be mesmerized by its pristine beaches. The sugar-white sand and clear turquoise waters create a serene backdrop for relaxation. Spread out your beach towel, take a refreshing swim, or simply bask in the sun while listening to the gentle sounds of the waves. Don't forget to capture some Instagram-worthy photos of the stunning coastal scenery.
Discover WaterColor's Natural Beauty
WaterColor is renowned for its natural beauty and preserved green spaces. Explore the winding trails that meander through the lush forests and coastal dunes of Grayton Beach State Park. Marvel at the diverse wildlife, enjoy a leisurely bike ride, or embark on a guided eco-tour to learn about the local flora and fauna. Rent a SUP from Boathouse Paddle Club and cruise around beautiful Western Lake. The nature lover in you will be delighted by the tranquility and serenity of these enchanting landscapes.
Wander through WaterColor's Artistic Vibe
Immerse yourself in WaterColor's artistic atmosphere by strolling through its vibrant shopping district. Explore the charming shops and galleries, where you can find unique artwork, handcrafted jewelry, and one-of-a-kind souvenirs. Don't miss the opportunity to visit the iconic WaterColor Inn and its neighboring beach club, where you can relax by the pool, indulge in delicious cuisine, and enjoy stunning Gulf views. These are just a few of the things to do in WaterColor, FL.
Delight in WaterColor's Culinary Offerings
No day trip is complete without savoring the local flavors. WaterColor boasts a variety of culinary delights ranging from casual beachside cafes to upscale restaurants. Treat yourself to a seafood feast, sample Southern cuisine, or savor a refreshing cocktail while enjoying panoramic views of the Gulf. The gastronomic scene in WaterColor is sure to please even the most discerning palates. The Beach Cow and Fish Out of Water are just two of the restaurants to choose from.
A day trip from Destin to WaterColor, offers an exquisite blend of natural beauty, artistic charm, and coastal relaxation. From the stunning beaches and picturesque landscapes and culinary delights, you will love all the things to do in WaterColor, FL provides an idyllic escape just a stone's throw away from Destin. So, pack your beach gear, embark on a scenic drive along Highway 30A, and get ready to create memories that will last a lifetime on this unforgettable day trip.
If you prefer to stay and continue to play… we invite you to browse our amazing selection of Adagio 30A vacation rentals. We offer luxurious rental condos that will be perfect for your next family vacation. Book today… then come stay and play.
If you aren't sure how to choose between vacationing in Destin vs. Santa Rosa Beach, click here.