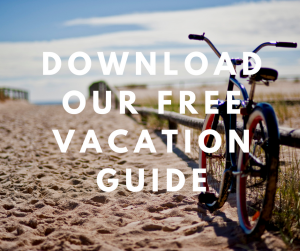 Congratulations! You've decided you want to come to 30A for your next vacation, and what a terrific choice you made! The beautiful Florida Coast displays stunning landscapes with pristine beaches and turquoise water and offers a myriad of activities to enjoy. If you seek adventure and loves to get out in nature, paddleboarding is probably a great fit for you. It can sometimes get tricky to find good equipment with traveling, especially if you've never been in the area. Luckily for you, we are experts! You can now breathe a sigh of relief and enjoy a stress-free vacation because we know where to find the best 30A paddle board rentals! Read on to learn everything you need to know about the activity and start planning your visit today! Don't forget to download our free Vacation Guide! It has all the top local suggestions for good restaurants, shops, outdoor activities, and even events!
We Know Where to Find the Best 30A Paddle Board Rentals!
Try Paddleboarding This Season!
Paddleboarding has grown in popularity over the past decade, and rightfully so! You can soak up the scenery while working out in a relaxing and fun way. For those wishing to unwind and reconnect with nature, it's a perfect choice!
If you are new to the sport and want to try it in 30A, there are three important tips we can give you to help you nail it:
Keep your feet parallel with your toes pointed to the nose of the board

Grip the paddle with both hands and leave a shoulder-width distance between them

Dip the blade fully into the water and take long strokes
30A Paddle Board Rentals
Now that you have your mind set on paddleboarding, it's time to think about equipment! The last thing you want to do on vacation is to frantically search quality rental places on your phone, especially when you don't know anything about the sport itself or the area you're in. Let us help you! Here are some of the top places you want to go to:
BOTE Paddle Boards
If you love paddle boarding and are looking to invest in a board, we've got you covered too! One of our favorite places to find the best 30A paddle boards is right around the corner from Adagio! Only five minutes away in Grayton Beach, BOTE is the biggest local store in the area. It is open Monday through Saturday from 10 a.m. till 6 p.m. and on Sundays from 11 a.m till 5 p.m. They offer high-quality products and helpful assistance to any visitor, beginner and expert alike!

Adagio Is the Perfect Base Camp for Your 30A Trip!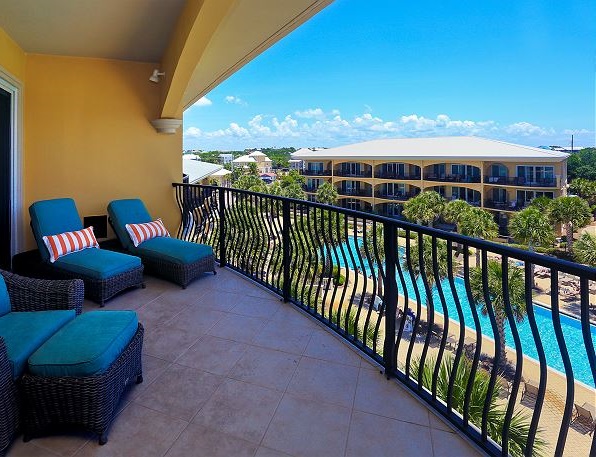 After having the time of your life paddle boarding on the gorgeous waters of 30A, come home to a comfortable condo from Adagio! Our elegant units are perfect for your next vacation. With touches of luxury and modern amenities, our condos will make you feel right at home. Book our Adagio G-202 unit! You can gaze endlessly at our stunning beach views, enjoy a cozy master bedroom, and take advantage of the fully equipped kitchen where you can cook delicious meals or even enjoy a takeout! Relax in a hot bath and nestle up in the living room to watch a movie with your loved ones! Sounds like a dream, doesn't it? Well, at Adagio it's your reality!
Do you wish to know more about 30A and all the amazing activities our area offers? Download our free Vacation Guide! We will turn you into an expert in no time! No more time wasted on searching gourmet restaurants, fun events, quaint shops, outdoor adventures; it's all in there!