Are you dreaming of a relaxing getaway along the shores of 30A? Let's make your dream come true! If you're not sure whether to stay in a hotel or a vacation rental, Adagio has you covered. In this blog, we'll show you why a vacation rental might be a better fit for your travel plans. Get ready to compare a hotel vs vacation rental on 30A below and start planning your beach vacation today! 
Plus, learn more about how you can enhance your getaway in our free Vacation Guide. This exclusive resource features our top recommendations for local restaurants, events, museums, shops, outdoor activities, and more. It's your personal guide to the best of 30A! 
Hotel 
v
s Vacation Rental on 30A: What You Should Choose and Why
 Booking a Vacation Rental Is Better 
T
han a Hotel
Choosing the right place to stay is an important decision that will impact your entire vacation, so you don't want to take it lightly! Although hotels offer many conveniences, nothing tops staying in your own vacation rental. Here are just some of the reasons why. 
You Can Live Like a Local 
Our vacation rentals are in the residential parts of town, allowing you to immerse yourself in the culture laidback lifestyle of your vacation spot 30A. This is especially beneficial if you're traveling to another country and want a "local" experience versus a tourist vacation. 
There's More Privacy 
In a hotel, you'll likely have neighbors above, below, across from, and on either side of you. Even with the door closed, you can feel like you're exposed. In a vacation rental, your nearest neighbor may be acres away! Enjoy listening to music whenever you like and spending time outside without others watching.  
You Can Enjoy the Amenities of Home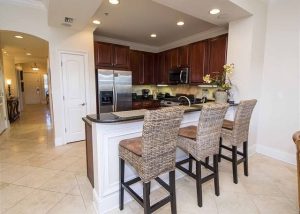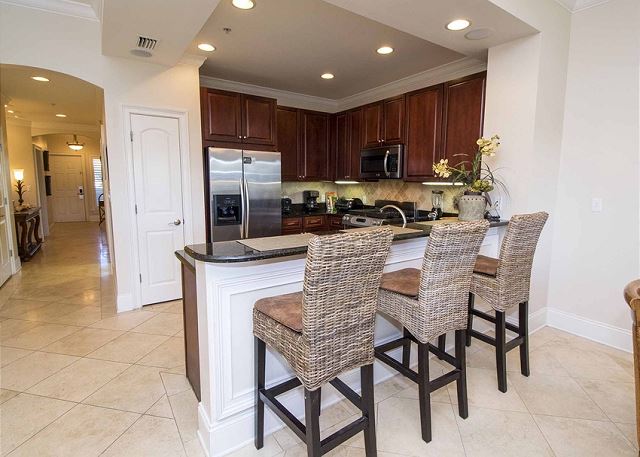 Renting a vacation home or apartment gives you the comforts of home. Many of our properties have a washer and dryer, a full kitchen, and more than one bathroom. No more fighting over who showers first or eating out if you're not in the mood. 
There's More Space 
Hotel rooms can be pretty small and don't offer places to unwind and relax on your own. If you're traveling with kids, this is especially exhausting. Vacation homes and apartment rentals give everyone more space to spread out and take a break.  
Large Group Travel Is Easier 
In a hotel, large groups will have to split up and get multiple rooms. These rooms can sometimes be spread throughout the building, making coordination and spending time together a little more difficult. At a vacation home or apartment rental, however, large groups can stay together and cut costs by splitting the rental fee. 
Tips for Vacation Rental First-Timers
Now that you know why staying in a vacation rental is a better idea for you and your loved ones on 30A, let's talk about the logistics. Whether you've stayed in a rental in the past or not, it's always a good idea to have a checklist prior to booking your home away from home. Here are some tips we hope you will find helpful:  
Book Early 
Do your research and find out what the on and off seasons are for your destination. During busy season, 30A tends to book out several months in advance, so be aware of the right timing to get the perfect rental. 
Be Specific 
Know what you're looking for before you begin the booking process. Get familiar with our rentals and amenities and decide if they are things your group will enjoy. Some rentals are priced by their amenities, so you'll want to make sure that you actually use them. 
Review the Available Services 
Make sure that your desired vacation home has everything you need, including the basics like plumbing and heating/cooling. In some cases, you'll be fully in charge of the home. Other vacation rentals might have housekeeping services to help with cleaning and other maintenance.  
 Know the Floor Plan 
One of the nice things about a vacation home is that it invariably looks much better than a cramped hotel room. But looks aren't everything, so make sure the floor plan can accommodate your group. Consider things like accessibility, or where/how many doors there are for your privacy and safety. 
Look for Places to Gather 
A key feature of our vacation homes is the gathering spaces they offer, often in multiple rooms. If you're traveling with a small group, you won't need that much space and can choose a property that will save you some money. If you plan to bring along a larger party, you'll want to make sure that you choose a spacious home for your trip. 
Choose Adagio Condos, the Best Vacation Rentals on 30A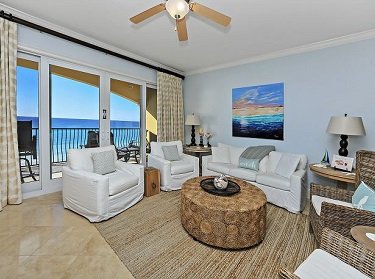 Congratulations! Now that you know you want to stay in a vacation rental on 30A, it's time to make your dreams a reality. While our beautiful area has many VR resorts to choose from, only Adagio offers the elegance, convenience, and modern amenities you seek. Choose from a variety of high-end condos with stunning Gulf or pool views. They all come with top-notch amenities including fully equipped kitchens, luxurious bedrooms, and access to a gym, lavish pools, and several grilling areas. And, did we mention that all of our properties are within walking distance of the beach and 30A's top attractions?